27 Aug 2020
3 min read
By The REIQ
Real estate training vs university: Which comes out on top?
If you're looking for a cost effective training program that translates into employability and a great starting salary, is a university degree your best option? The REIQ's registration course costs much less by comparison and has a duration of months, not years. So, how does that compare with a university degree? And what's the difference between an agent's salary, and that of someone with a Bachelor's degree?
To compare, let's look at three jobs that either require or are helped along by Bachelor's degrees: Graphic Designer, Secondary School Teacher, and Systems Administrator. Their degrees are a Bachelor of Creative Industries (BCI), a Bachelor of Education (BEd), and a Bachelor of Information Technology (BIT).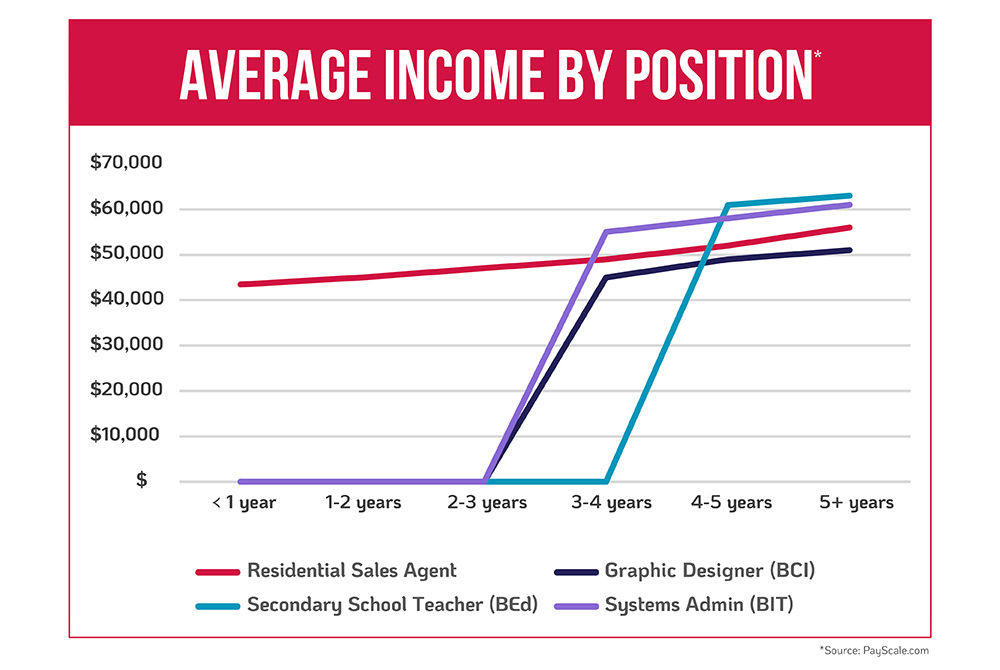 A side by side comparison
3-4-year degrees generally have fees of between $25,000 and $30,000, paid off in instalments. The graphic designer will need to spend three years studying before making use of their degree. From there, they'll be roughly earning $45,000 in the first year. By their third year they'll have progressed to around $51,000 (
PayScale
). Our systems administrator will also study three years, but can expect $55,000 in their first year of work. Over the next three years they'll work their way up to a respectable $61,000 (
PayScale
). Finally, to become a secondary school teacher, a BEd student will spend four long years in lectures, tutorials and placements. They'll then graduate to earn $61,000 in their first year. In the following year they can expect a raise to around $63,000 (
PayScale
). All of these earnings come after three or more years of study and an initial loan of $25,000+.
By stark contrast, the REIQ's real estate registration program is far more cost effective and equips a student with everything they need to know to kick off their career as an agent. While students are able to take up to six months to complete their studies, it is possible to gain a qualification in as little as four weeks. You can also take up a payment plan, soon to be reintroduced by the REIQ, to make the fees even more manageable.
A budding real estate residential sales agent in their first year can expect to take home $44,000 (PayScale), increasing to $56,000 within five years. The beauty of working in a commission-based role like real estate? There's no cap on how much you're able to earn.
Despite all landing in the $50,000-$60,000 bracket five years on, only the real estate agent has spent that entire time working. In fact, by the time our systems admin gets their first job, the average agent has earned roughly $150,000. Furthermore, a talented agent willing to put in the time and effort could earn much more than that.
If your goal is to avoid debt, earn sooner and work in an engaging and rewarding career, find out more about a career in real estate.
Important disclaimers: This article is provided for general information only, and the author is not engaged to render professional financial advice or services through this article. Readers should satisfy themselves as to the correctness, relevance, and applicability of any of the above content, and should not act on any of it in respect of any specific purchase, investment, or other financial activity without first obtaining their own independent professional financial advice.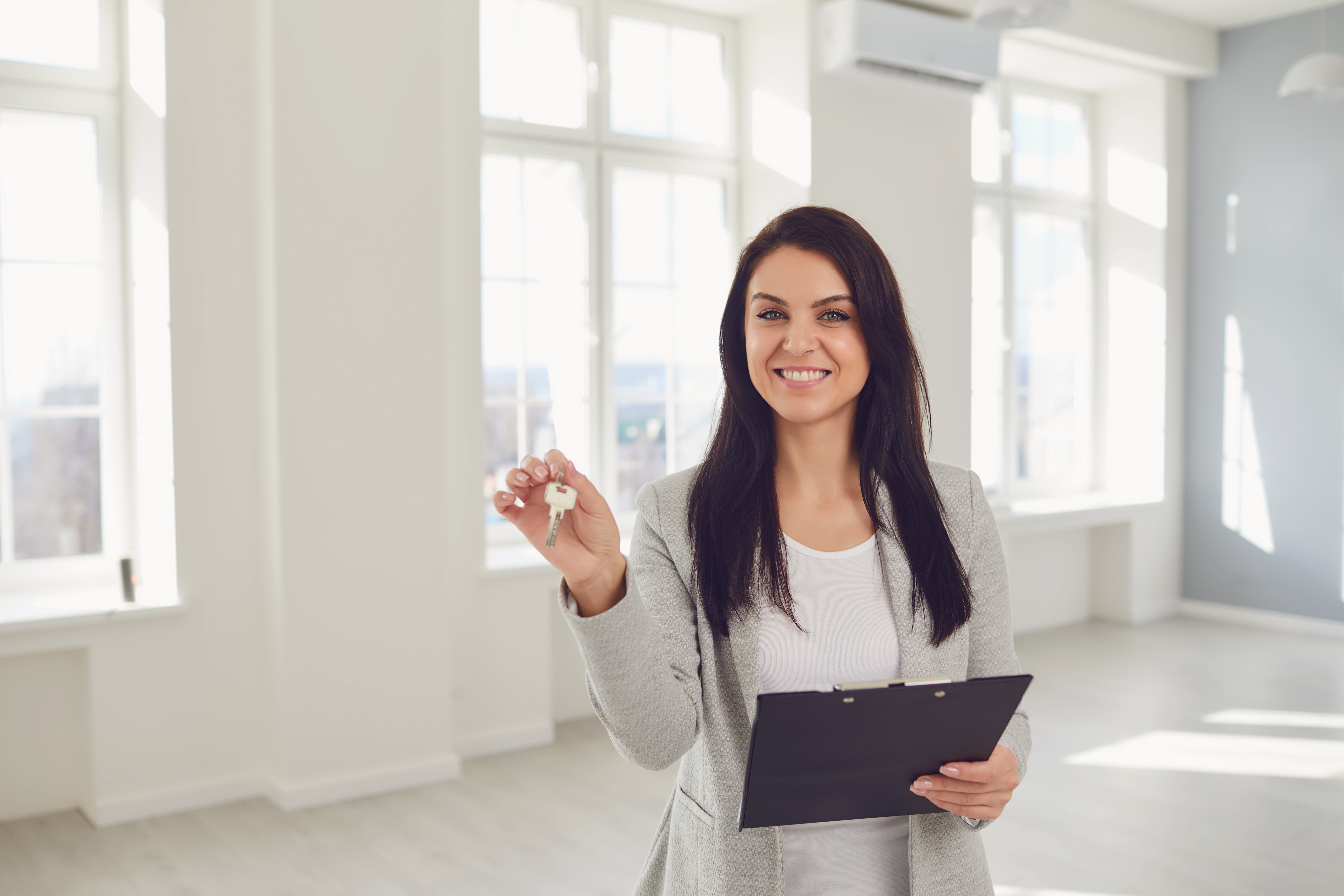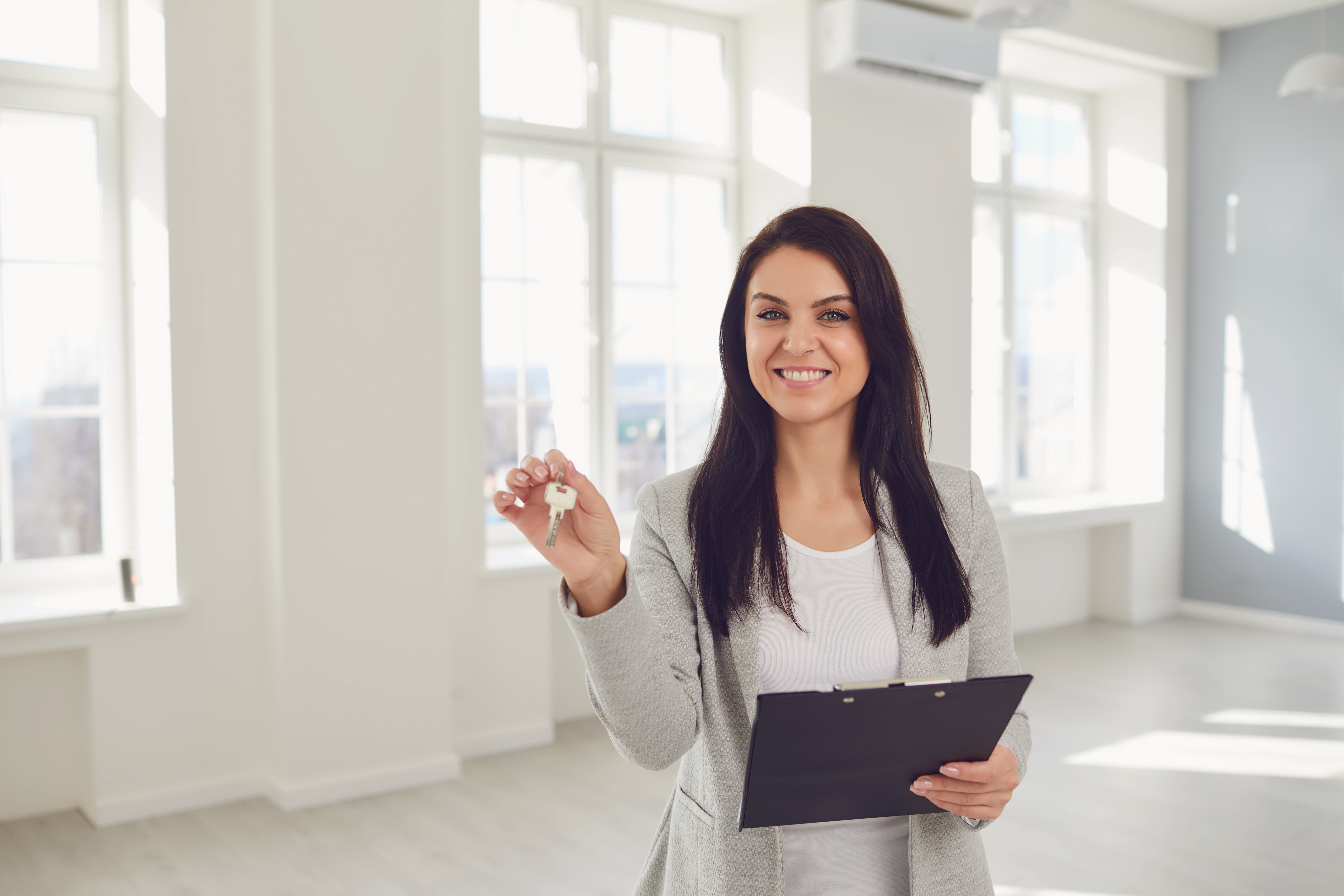 Start your Real Estate Career
Our approach to training is career focussed to support all members of the profession.
From accredited training to start your career to upskilling courses that advance your career, the REIQ keeps you a real step ahead.