24 May 2023
4 min read
By Claire Ryan
Rental providers prepared to walk due to rental law reforms
Rental providers are passionately opposed to several changes being proposed as part of the State Government's stage two rental law reforms Options Paper, according to a survey of more than 3,300 Queensland property investors.
The survey, conducted by the Real Estate Institute of Queensland (REIQ), sought property investor sentiment towards some of the 'hot button' changes proposed in the paper.
One of the most foreboding findings from the survey, was that 81.4 per cent of rental providers said recent and future proposed tenancy law changes have influenced the likelihood that they will sell up (refer to Q14 graph).
While 62 per cent of respondents said they've considered selling their rental property in the past two years, 27 per cent said the primary reason for doing so was on account of rental law reforms – the number one standalone factor (refer to Q13 graph).
REIQ CEO Antonia Mercorella said the state peak body had received an overwhelming and passionate response from Queensland rental providers, who may walk away from property investment due to yet another round of rental law reforms.
"The REIQ is concerned with ongoing and consistent rental law reforms in Queensland which are progressively eroding property investor rights along with their confidence," Ms Mercorella said.
"Further withdrawal of properties from the rental pool amid the critical rental crisis in Queensland will have dire consequences on the market in both the short and long term.
"This wholesale reform of the rental market is in direct contradiction with what all stakeholders seem to be in furious agreement about – the need to boost rental supply."
More specifically, the survey revealed an overwhelming 98.6 per cent of rental providers were vehemently opposed to tenants making any property modifications without their consent - citing various concerns regarding property value, safety regulations, unqualified works, costs to rectify or fix damages, and insurance implications.
Further, if rental providers could only refuse a property minor modification by going through QCAT, 83.7 per cent said it would impact their decision to keep the property.
More than half (64.5%) were opposed to minor personalisation changes to rental properties without the owner's consent and were apprehensive about the lack of definition of 'minor'. By way of example, 79.8 per cent of the survey respondents did not consider painting walls of the rental property to be minor in nature.
Other concerns surrounding minor personalisation changes related to the risk of costly damages and repairs falling back onto property owners to rectify.
The potential cost burden of the various changes were frequently referenced in the respondent's commentary, with the survey revealing that 75.6 per cent said that the current rent they charge does not cover all their outgoings to hold the property.
Given more than $13bn was raised in taxes and rates in FY22 from property across state and local governments, it must be acknowledged that the private property sector is providing vital funds for critical services and infrastructure across the state.
At the same time, private investors are doing the majority of the lifting when it comes to the provision of rental housing in this state.
The peak body is cautioning against the stage 2 rental law reforms and is calling on the government to start showing greater respect for the contribution that property investors make to the economy and housing sector.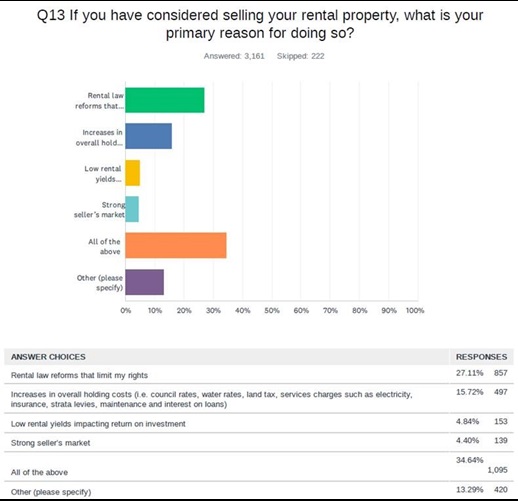 ENDS
Media enquiries: Claire Ryan, Media Manager, REIQ, M: 0417 623 723 E: media@reiq.com.au
Find out how you can add your voice to the REIQ's Rental Reform Campaign.
View more media releases here.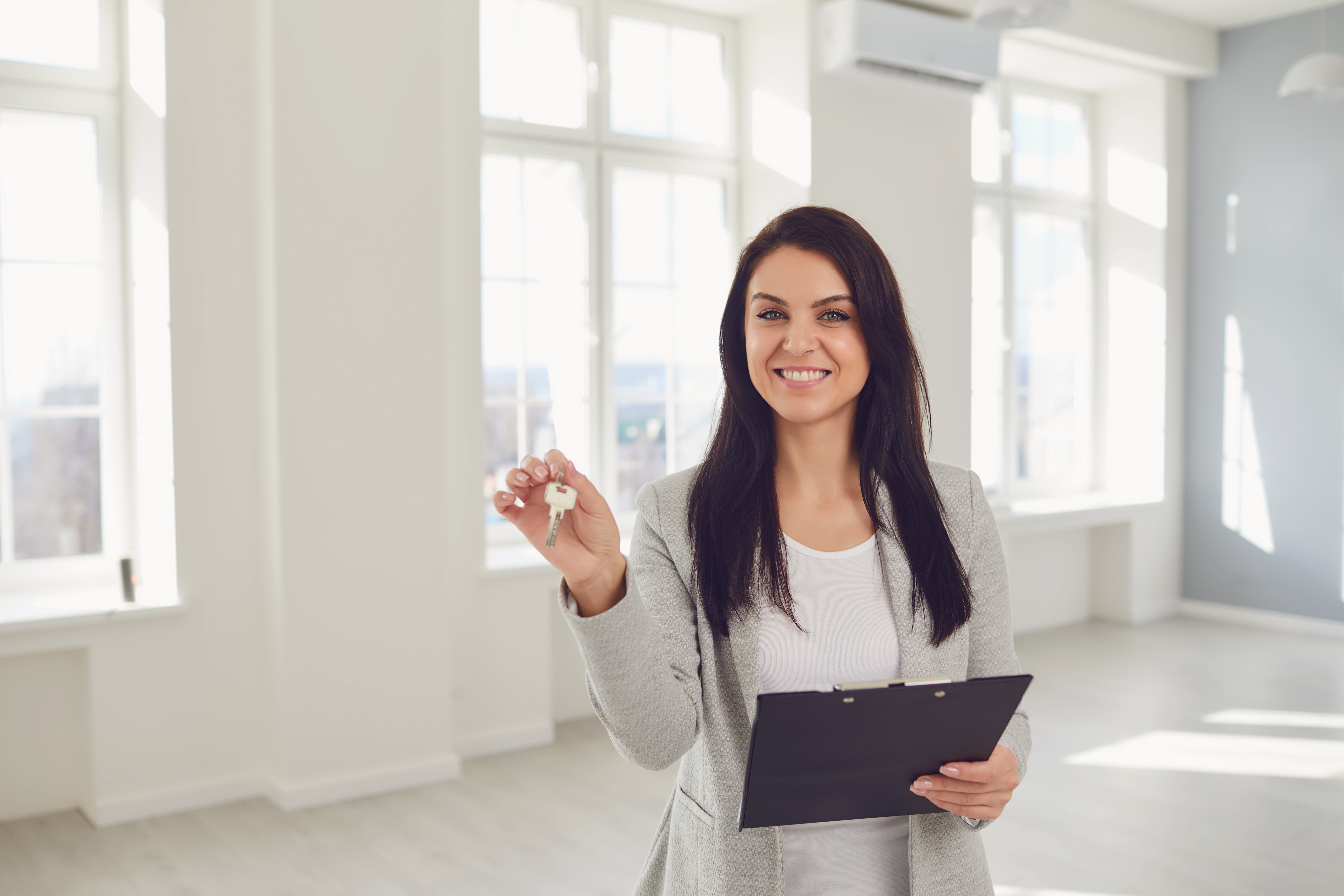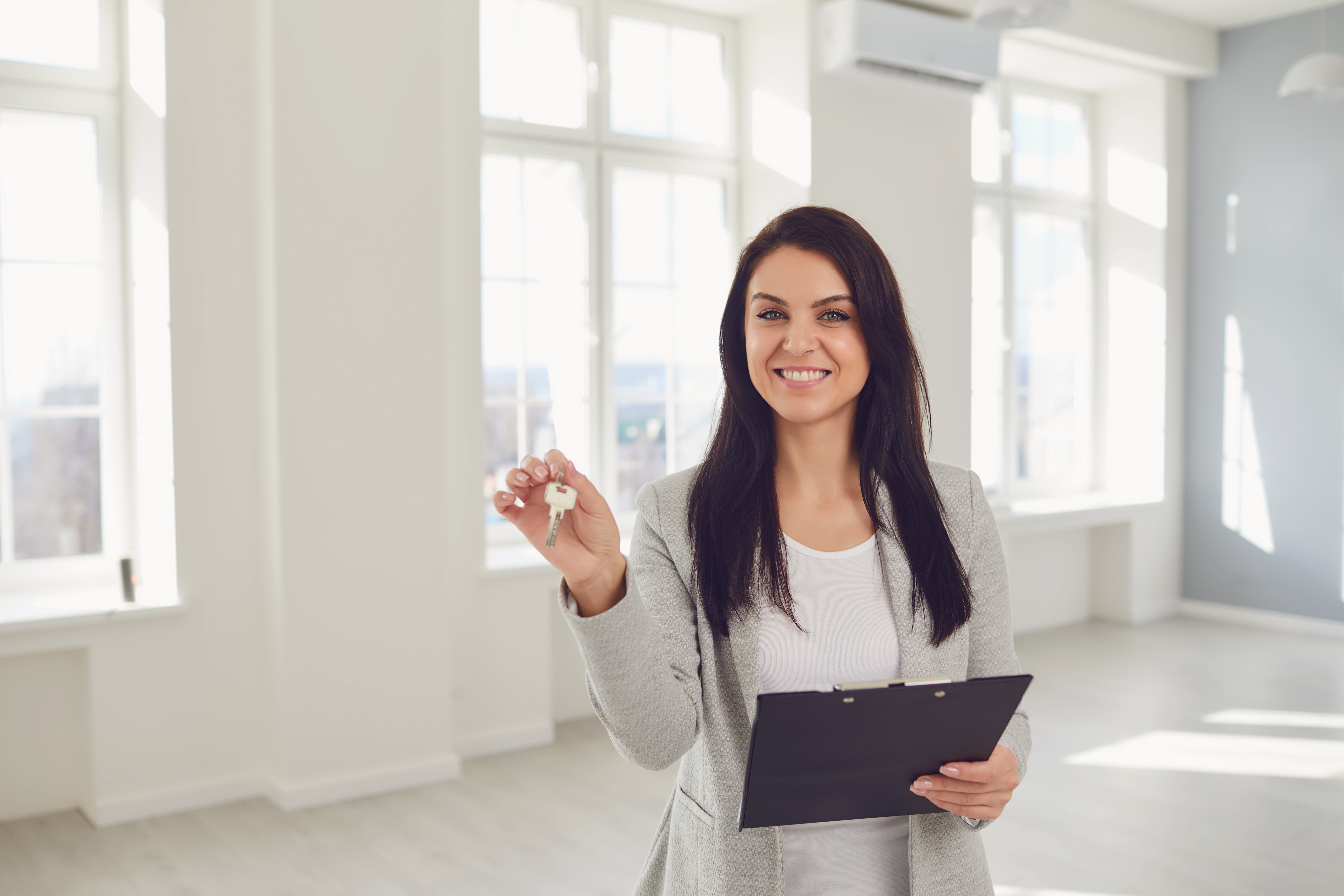 Start your Real Estate Career
Our approach to training is career focussed to support all members of the profession.
From accredited training to start your career to upskilling courses that advance your career, the REIQ keeps you a real step ahead.