13 Jun 2023
12 min read
By Shaun O'Dowd
Top tips on how to study smarter, not longer
When you study, you devote your time and attention to gaining knowledge and skills in a subject area. This often requires discipline where you need to do research, reading, identification of important information and taking notes for the purpose of increasing your knowledge and skills in the topic.
The purpose of this guide is to give you information on how to study effectively, develop your own study sessions and provide useful study techniques and study tips to help you be successful in your course.
What is the best way to study?
Learning how to study effectively and study smarter are important skills. When it is difficult to balance commitments, students can feel stressed and worn out from their life, work and course requirements and often end up struggling with learning, begrudging assessments or ultimately dropping out of a course. Here are some study strategies to help you hone up on your study skills and develop some great study habits.
Good study habits involve time management:
Schedule a certain time of the week devoted mainly for study sessions. Make sure that your space for studying is uncluttered and can eliminate distractions. You may choose a corner of your house or room mainly for this purpose. Make a weekly list over the subject areas that you need to study. A planner or a calendar is helpful. Prioritise subjects that are challenging for you and allocate more time on these. Participate in a study group if this is available – other's viewpoints will give you a fresh perspective when studying. Plus studying with others can be motivating!
Make sure you plan ahead of time:
Good study skills involve making a list of your priorities and when you draft your schedule. Make sure not to draft it too tight! Make room for emergencies because you will never know when they might happen. At least you are prepared in case something happens. Socialising is important but make sure to keep it minimal, especially if you have a tight schedule. You can meet your friends or do your not-so-important activities after you have done your important tasks.
Find your rhythm:
A great study technique is to find your rhythm when you study. You will also gain better focus if your body and mind are in unison. It would be hard to concentrate if your body keeps doing other activities (such as checking your mobile phone) as your mind tries to focus on studying. Your body and mind should be doing things that can help you study better.
Effective study skills involve practising healthy habits and lifestyle:
To study smart, you need to give your body the right sustenance it needs to stay fit and healthy. You need to rest when it is time to rest and get enough sleep. Don't stay up late! You need to be asleep at a reasonable time such as 10.30pm. As you sleep, your brain is busy converting all the information you gathered for the day into long-term memory.
How can I focus 100% on studying?
Motivation is helpful for our daily lives to achieve positive results in any activity. This includes studying effectively. A motivated student finds it easier to reach the extra mile and all the necessary steps that are needed to be successful. Greater motivation will assist you to learn and study more with focus and concentration. Procrastination is a number one enemy! Here are some study tips on how to beat procrastination.
Create a goal:
Goals and objectives are very powerful motivation setters. These can either be short-term goals or long-term goals. They will keep you on track and stay positive to reach your goals.
A comfortable environment:
This is vital. Even if you are well motivated, if you are in a crowded place with a lot of background noise, your concentration level will drop. It adds to your motivation when your environment is relaxed, quiet and conducive to study.
Reward yourself:
Celebrate when you achieve a goal or finish a difficult topic. Rewarding yourself for small achievements on an ongoing basis will assist with motivation and support your hard work. Your enthusiasm will overcome the initial hindrance and obstacles to motivate yourself.
Managing yourself:
There are a number of different techniques that you can use to manage your time effectively. It is useful to consider how you spend your time every day. You can jot down your activities and try to eliminate the things that you find unnecessary. You might find it challenging to manage study sessions at first until a routine is established. Remember, some of you may have mastered this in high school!
What are some more ways of studying effectively?
More tips on preparing yourself:
When preparing a schedule for your study sessions, start with all your fixed commitments. From there, it is easier to consider study time and free time. While your schedule might look quite different, depending on your family commitments, work commitments, course study mode and personal preferences, the key is to ensure that your schedule is balanced, with study and free time scheduled around your other key commitments at times that are conducive to successful study whilst also enjoying life!
Look for the ideal study places:
In each location where you study – such as at home, work or at the course provider, look for the most ideal spot to study. Anyone in educational psychology will tell you this should be free from distraction. You also need to refrain from using your phone and other gadgets while you are in that area. Your goal is to maximise your concentration. It is also advisable to have a backup space in case your ideal study space won't be able to serve its purpose at a certain time.
Review your notes and reading:
If you have booked a face-to-face Program with REIQ, before the class or event starts, it is best to review your readings and your notes so you can ask your Trainer if something is unclear to you. This will also demonstrate that you are interested to learn more.
You also need to review your class notes and materials soon after an event concludes. The first 24 hours of covering fresh information is critical – this is the time where information is held in your short-term memory and further review is needed to assist in memorising the information for the longer term.
How can I force myself to study?
Start studying now:
This may sound cliché, but difficulty in studying has a lot of causes. These include watching TV, social networking, being distracted by friends, and more. Stop wasting time! You're not in high school anymore. Therefore, to start studying, is just to start studying itself. Boost yourself to get started, or you might force yourself to study for now and eventually learn the basics. It is all worth it!
Do the most difficult task first:
One of the best study methods is to do the hardest thing first. Anyone who works in psychological science will tell you, when studying, your mind works at its best if you are full of energy. Make it a point to do the most difficult task first when you still have ample amount of energy. You need to determine which subject or task is most difficult for you and start with that subject first.
Use your free time wisely:
You might need to devote your free time searching for other resources that can help you with your study. Don't make room for other activities, which are not important, until your work is done. Keep in mind that it is easier to enjoy fun moments if you don't need to worry about overdue course or study matters.
Conduct weekly reviews:
Weekly reviews can help you remember and refresh the things that you have learned so you won't forget them. And it will also assist you monitor your own progress and keep you on track.
It is important to determine the best time to do your weekly review, and learn to turn it into a useful habit. Choose the best study time strategy that works for you. Remember that no two people are exactly alike. A certain study strategy might work for your friend, but not for you and vice versa. You need to find the best study time for yourself and stick to it.
How do I go about studying smarter?
Taking notes: When taking notes, write down only the most important points or keywords, and elaborate them in your own words. Writing notes aids in developing your understanding of the topic. However, be careful to retain technical words, jargon or acronyms as they are given. Date all notes and use proper headings to assist in your review of the notes at a later date. When you take notes, never crowd them. Focus on keywords that are important. Unnecessary information will just confuse you. Using different colours for note-taking can help to retain the most important aspects of your notes. Review the notes written in your own words within 24 hours of taking them – this will assist in your recall of the information in future.
Don't be afraid to ask for help when studying
Ask for help: If there is something that's bothering you or something is not clear to you, then it is fine to ask for help. You can ask your Trainer, friend, classmate, or family to help you out, especially if you can't find a clear answer from your book or the net. Instead of wasting too much time trying to find the elusive answer to your questions; it is best to ask! Students enrolled in an REIQ program can book one FREE student support session per day. These one-on-one sessions are now available via phone, Monday to Friday. REIQ | Student Support
Preparing for assessments: Make sure you know what the requirements of the assessment are in advance, and also any options that might be available to you. Identify areas of weakness in your skills or understanding so that you can devote your time more on subjects you are not familiar with will help your academic performance. Make flashcards of key information for every subject area of your notes. It is not ideal to 'cram' before an assessment. The most effective approach is to review topics progressively until you have comprehended or memorised all key information.
Learning techniques for studying:
· Skim - Start your study session by clarifying your purpose when reading course material. This will 'set the tone' for your reading and comprehension. Skim the title, summary, and main points of the chapter. The headings and subheadings will highlight the key ideas in the text.
· Question - You might devise questions as you progress through your reading based from the headings and subheadings. This will help you concentrate and test assumptions you might have of the topic.
· Read - Budget your time over how many minutes you will devote for each chapter or section.
· Recite or visualise - For some topics, these approaches are helpful for retention and memorisation. Take time off from reading and recite key points or ideas that you remember. For practical skills, visualise a person performing the task or job correctly – what is the person doing at each point to make sure the task is successfully completed? Create visual aids of the material if you find this helpful or formulate questions from the subject material that you can ask yourself later.
· Review - Read summary sections of the material where available or note your own summaries to help you retain information – these will be useful when reviewing the section in future for assessment. Re-reading texts over and over again can help you here as being exposed to the same material helps reinforce your knowledge. Setting yourself practice tests with questions from the course material can also assist as a way of self-testing. You'll be ready for the big test in no time.
How to be successful with online learning
There is a difference between online learning and the traditional learning format where students attend classes. With the virtual format of studying, you have the ability to study at your own time. This flexibility has many advantages but, unfortunately, too much flexibility and freedom can also be the cause of failing to complete the course requirements on schedule. The following tips can help you to be a successful online learner and assist you in becoming a straight a student.
Establish a consistent study schedule:
The lack of class schedules can always lead to procrastination. You may be tempted to delay your time for learning for another day that can negatively affect your studies. You have to create an effective working schedule for your online course and strictly adhere to it. Research shows establishing a consistent study schedule is very important when you are taking online classes.
Communicate with your Trainer:
It is important to communicate regularly with your Trainer and ask questions where certain topics are not clear to you. When asking a question, make it clear and concise so your Trainer understands your query. Contact Student Support - Students enrolled in an REIQ program can book one FREE student support session per day. These one-on-one sessions are now available via phone, Monday to Friday. REIQ | Student Support
The importance of connecting with fellow students
Having a connection with your fellow online students can have many advantages. You can even form your own group online. The REIQ Facebook Student Support Group can be located at: https://www.facebook.com/groups/424917535719305. Together, you can face the big test.
Approaching the end of your journey as a real estate student? Consider reading our article on how to best present your real estate resume here. Just started studying? Sort through our training articles here for more tips on how to succeed and get a step ahead in real estate.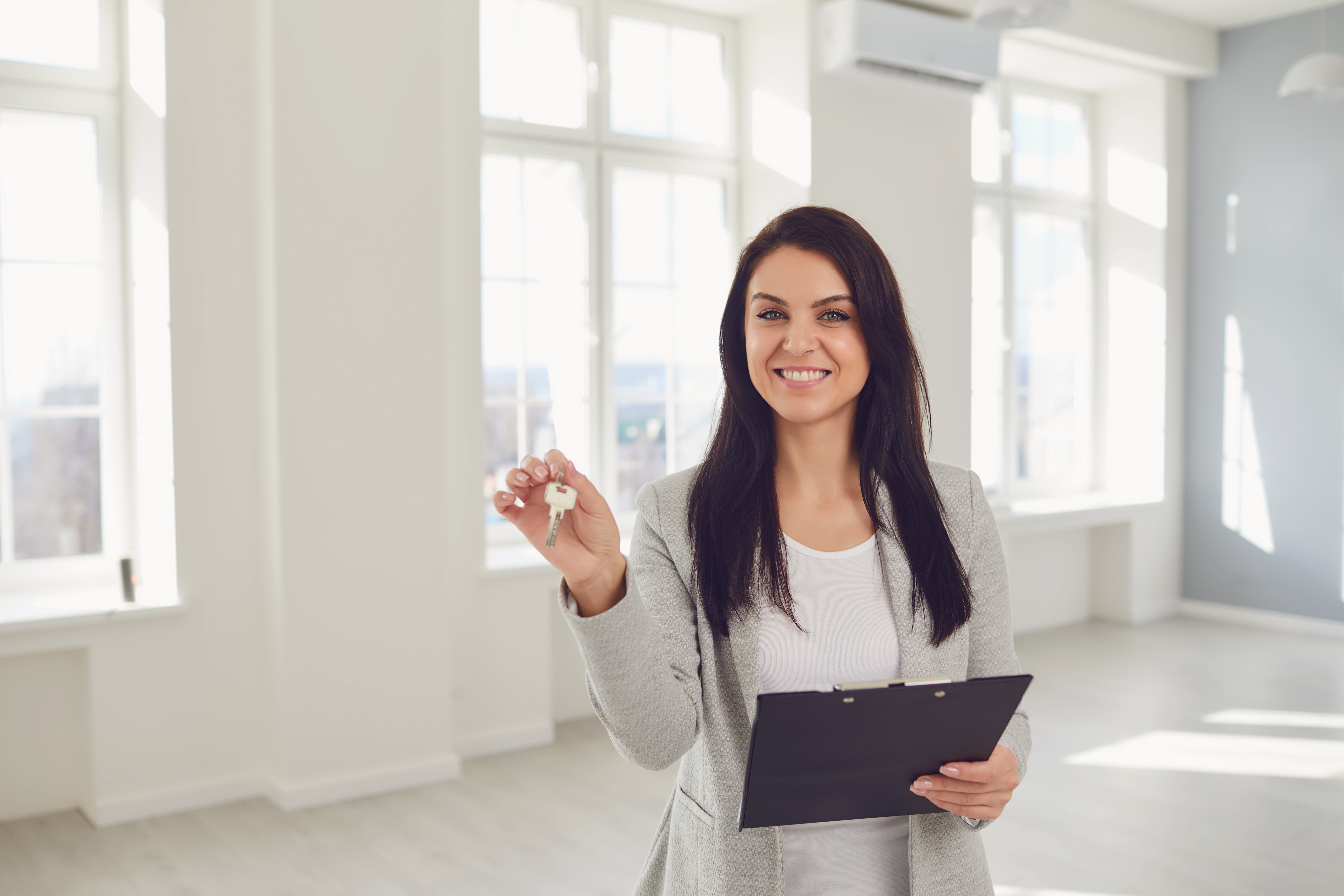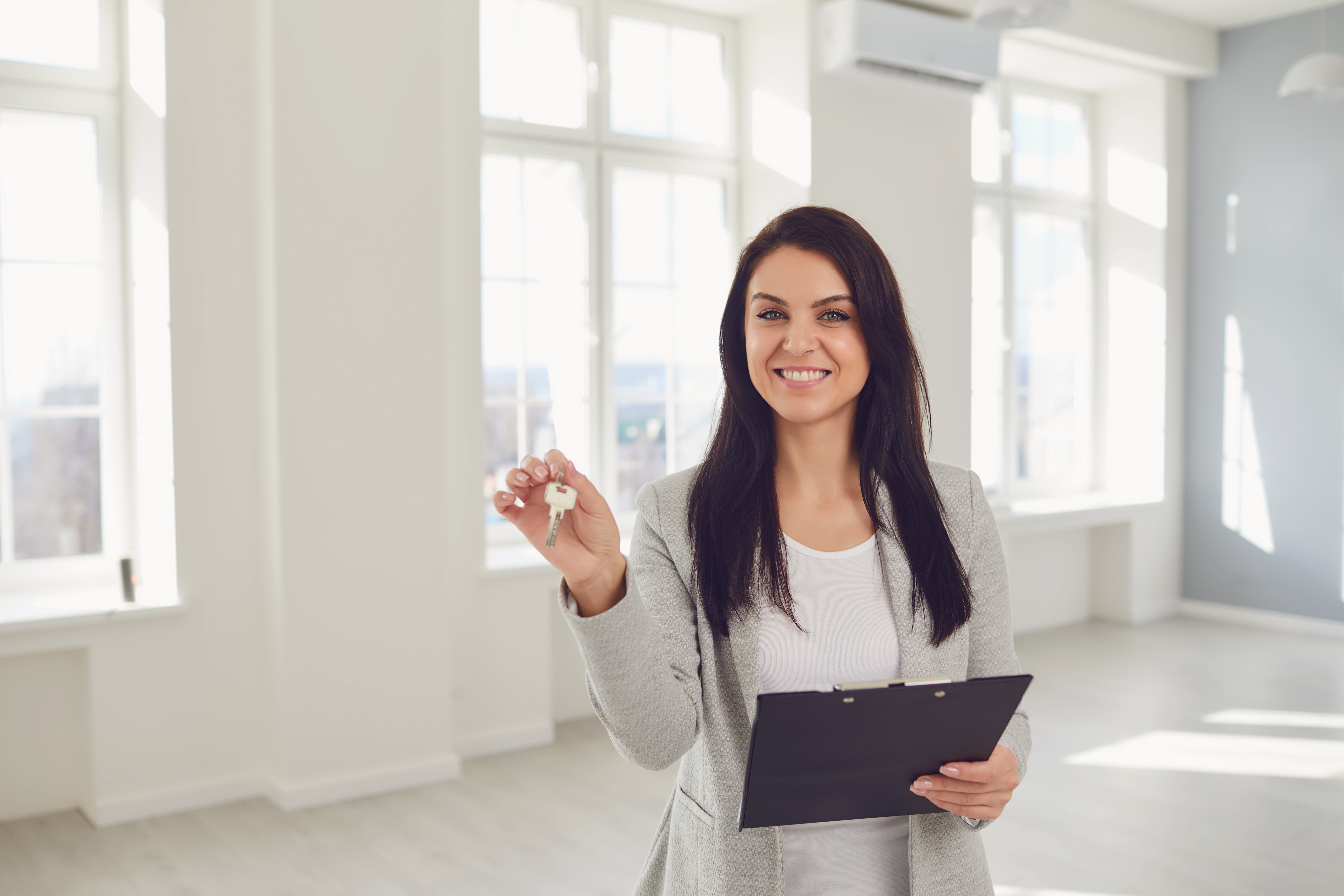 Start your Real Estate Career
Our approach to training is career focussed to support all members of the profession.
From accredited training to start your career to upskilling courses that advance your career, the REIQ keeps you a real step ahead.