24 Nov 2020
3 min read
By Selinda Randall, PMSS Team Member
The risk of home businesses for landlords
In 2022, more people are enjoying the flexibility of working from home. Many have decided that it's no longer necessary to work from their office, or perhaps have ditched the usual 9 to 5 altogether to start their own business.
Unfortunately, many tenants believe they can run a business from home without consequence. However, thereare several factors the Lessorshouldtakeinto consideration and seek legal and council advice, before allowing the tenant to run a home-based business. These factors include:
Every council has different regulations, so approval is required to ensure compliance with relevant laws and regulations;

The tenant will need to ensure they hold all relevant business licence requirements and provide copies to the Lessor/agent;

The tenant is required to have Public Liability Insurance and provide copies(along with renewals)to the agent/Lessor;

The landlord should check with their insurer to ensure any business does not risk their policy, excess or premium;

The landlord should confirm with any financier that

they're

not prohibited from any business activity at the property.
Additional factors to
consider:
If the tenant is having clients visit the business, consider any increase in traffic and parking which may impact neighbours;

Potential increase in wear and tear and/or damage of the property;

Increase in utilities such as water, electricity, and appliances such as air conditioning and dishwasher;

If there are goods stored on the premises

,

this

can

affect pest control inspections (preventing access);

Any "fixture or fittings" that the tenant may install as part of their business requirements.
If the Lessor/agent becomes aware that the tenant is
running a business
without the Lessor's approval, then a
Form 11 Notice to Remedy Breach
may be issued, using Standard Terms and Conditions as well as Special Terms of the General Tenancy Agreement.
You may refer to t
erms such as the number of occupants, interfering with the peace, comfort or privacy of a neighbour or the effects it may have on the Lessor'sinsurance.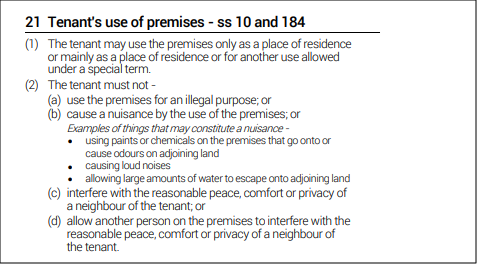 Although the tenant may have their own business insurance which they believe would adequately cover all risk, a property manager is not qualified to give the Lessor advice on whether this would adequately protect them. The property manager is not privy to whether or not the tenant has cancelled or not renewed their insurance.
The safest and surest position to maintain is that the Lessor has rented their property as a residential premise, on a residential tenancy agreement and therefore the tenant is allowed to use the property as a place of residence only.
Have more questions on this topic or others? REIQ Members can access the Property Management Support Service by calling 1300 697 347 or emailing pmsupport@reiq.com.au. Not a member? Join today!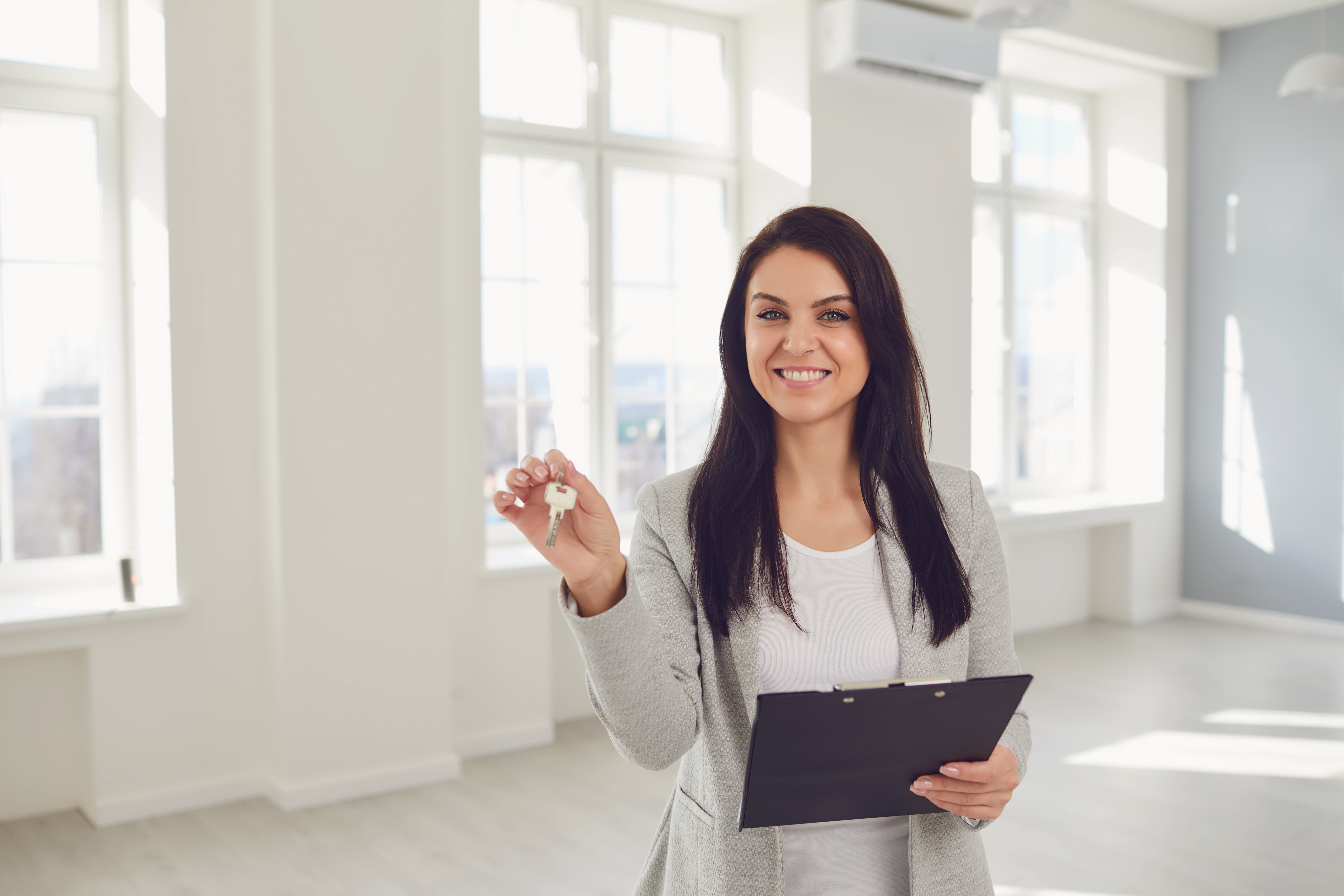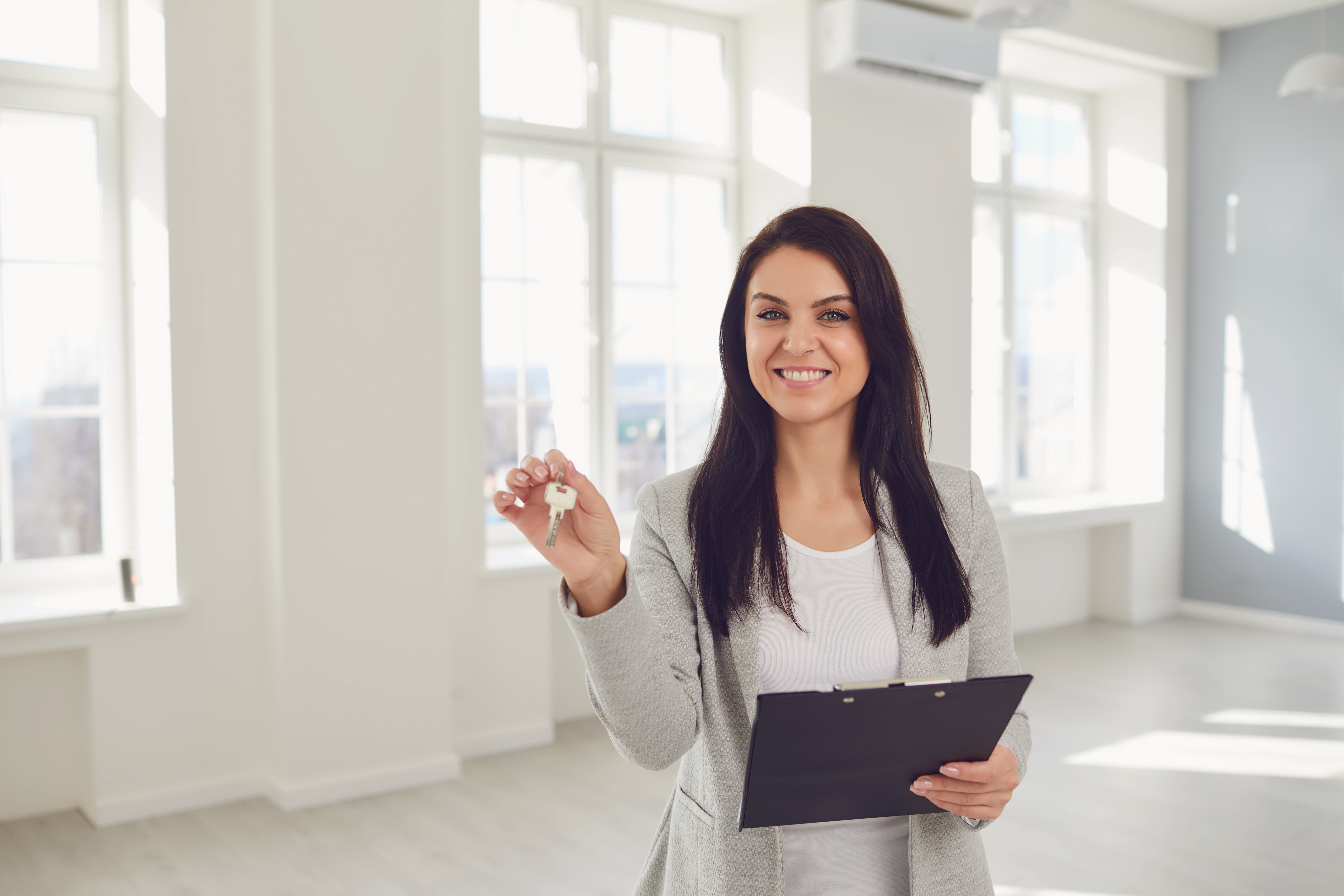 Start your Real Estate Career
Our approach to training is career focussed to support all members of the profession.
From accredited training to start your career to upskilling courses that advance your career, the REIQ keeps you a real step ahead.