12 Jun 2023
7 min read
By Shaun O'Dowd
How to become a property manager in Queensland - Everything you need to know
How to become a property manager in Queensland - Everything you need to know
Property management can be one of the most rewarding careers anyone can undertake in the real estate industry.
A property manager makes a valuable difference to the lives of tenants and property owners. This means property manager specialists are always in high demand by real estate agencies. Read on to find out how to become one.
What is the role of a property manager?
Property managers work in a property services role. Their role is different from a real estate agent who handles sales in an agency. Property managers literally help people find a property to rent while assisting owners to find the right tenants for their rental properties. Essentially, property managers manage a rental property owned by a landlord who doesn't have the skills, experience or time to do so. A property manager acts as the liaison between tenants and the property owner and will handle multiple properties (often called a rent roll).
Your day in this property services role will be varied. It's a busy job and it's not just about collecting rent - one day you may be in the office attending to tenants' applications, rental agreements for new tenants, maintenance requests and trust accounting transactions. The next day you may be out of the office visiting properties for rental inspections, hosting open houses for potential tenants, meeting with a body corporate manager (who manages an apartment complex) or catching up with property owners for a rental appraisal of their property portfolio with a view to putting their property up for rent under your management. You'll need to be aware of real estate practice when it comes to a rented property. This means adhering to the legislation that applies to tenancy agreements and related laws that govern real estate practice, rental responsibilities and property administration, such as trust accounts. Property management is not restricted to the residential sector. There are also career opportunities in commercial property management, where you look for potential tenants for multiple properties - including everything from retail shops and office space to factory buildings.
What is the qualification of a property manager?
To become a property manager in Queensland, you must hold an appropriate licence from the Office of Fair Trading (OFT). Property managers ideally should have a number of key skills that will lead to a successful career. A good property manager has above-average communication skills and negotiation techniques plus the ability to adapt to different situations, including with tenants, owners and landlords, plus be aware of real estate practice. As a new starter, you can learn these skills during your studies and on the job. Additionally, anyone who has developed customer service skills in other professions might find themselves well-suited to a career in property management. Travel agents, retail staff and people who have worked in hospitality may find a switch to property management in a real estate agency is the perfect move for them.
What Licence do property managers need in Queensland?
Formal qualifications are required to become a property manager in Queensland. These take the form of a Registration certificate or Full Licence issued by the Office of Fair Trading. To become a property manager in Queensland, you'll need to study an accredited course with a training provider such as the REIQ to obtain the necessary qualifications for a Registration certificate or Full Licence. Registration is the entry-level qualification needed to become a property manager. This is the same course a real estate agent who handles sales does, so, if you want to change careers after becoming a property manager, you can join the world of real estate agents (among other careers in the industry). A Registration allows you to enter the industry but you must work for someone else, such as a principal of an agency. A Full Licence allows you to operate your own business or work as an independent contractor. The REIQ has both face-to-face and online options for studying the Registration and Full Licence courses. You will receive tuition from expert trainers who have decades of experience in real estate, be able to seek help if you are encountering difficulties, plus receive free graduate membership with the REIQ on the completion of your course.
How the REIQ helps its students gain the skills required
The REIQ's Student Support Service comes free for people who enrol in the REIQ's courses. Former REIQ student Christopher Guest was feeling overwhelmed when he started studying a Full Licence course. "So, I contacted REIQ and told them of the struggles I was having," Christopher says. "Jeff was the person I spoke to on the phone and he was completely understanding of where I was coming from. He was empathetic and put me on the right path straight away. That's when I got to speak to Selinda. She was nothing short of a guardian angel at that point. She guided me in every way that I needed. She went through individual questions, she was patient with me, she was understanding when I got frustrated at things, but she never let me quit." Christopher completed his course and now works in the industry.
How REIQ graduate membership helps budding property managers
Students studying the Registration program or Full Licence course receive free REIQ graduate membership for 12 months upon completion of their studies. This means the REIQ's support of you continues once you finish your course and start looking at entering the workforce. As a potential property manager, this means you receive such benefits as discounts on industry events and free continuing professional development resources to keep you a step ahead in your career. You also receive a 50 per cent discount on webinars that keep you on top of industry changes plus access to the Property Management Support Service, a helpline that can help a property manager with expert advice should they encounter challenges. As an REIQ student or graduate, you can also attend career networking events for free, where you can mingle with experienced property managers and potential employers, seeking out employment opportunities. Graduates and experienced property managers alike often enrol in the REIQ's regular Property Manager Job Ready Program to boost their skills and knowledge as property managers.
Testimonials from existing property managers
One of the REIQ's trainers and a practising property manager, Selinda Randall, says she was drawn to the real estate industry because she lacked variety in her previous job. After spending her days behind a medical practice computer desk, Randall decided that a regular office job was not for her. She decided to change careers into something that made her days a little more exciting. "Funnily enough, what drew me to real estate is still the same thing I love about it now. No two days are the same, so there is never a chance to be bored. Every day presents a challenge of varying degree," says Selinda.
Another REIQ trainer and long-time real estate agent and property manager, Connie McKee, says she always knew she would end up pursuing a real estate career, as she loved property and enjoyed the people-oriented side of the business. "I went to business college and was offered a job at a real estate business. Since then I have worked in the industry for close to 40 years," says Connie. "I love that real estate touches everyone's life. It's a privilege to be able to help clients and customers navigate through the sales or rental experience. I enjoy making it as stress-free as possible."
Consider moving into the commercial sector
Commercial property managers are those who deal with non-residential properties. Commercial property manager
s manage rental terms for properties such as factories, storage sheds, retail shops, offices, hospitals, educational buildings or a mixed portfolio. The commercial property manager role is more specialist than the residential one but managing these kinds of properties is a role many residential property managers aspire to. The REIQ helps aspiring commercial property managers through its Commercial Property Program, which can help a property manager grow their skills in making the move to the commercial sector.
Program trainer and Partner at Tower Francis Property, Michelle Davis, says the diversity and scope of the job means that you will be appreciated in your role and ability to sort out the next challenge when it comes to commercial properties. "I'm still passionate about [about being a commercial property manager] after all these years because of the ever-changing commercial environment," Michelle says. "I enjoy working with people who take risks when they buy property and with people who take risks when they open a business. It's great to work with people who are go-getters and to help them achieve the best possible outcomes." Michelle says there are several skills that will help commercial property managers achieve their career goals. "It's a job that requires a variety of skills from accuracy with numbers and attention to detail, to the ability to compromise and problem solve. You need to be highly organised now, but able to plan for and anticipate the market changes."
The last word on property managers
Perhaps its REIQ trainer Samara Bedwell who best sums up the property manager role as she relays what she likes best about real estate. "[It is] the constant change and opportunities to solve a problem. Buying, selling, renting or moving is a vulnerable time in people's lives and I love to be the person that makes the situation just that much better," says Samara. "...however the best highlight by far was when I stepped out and opened my own real estate business." Clocking over
20 years working in the industry, Bedwell is now the managing director of her own property company. Think a property manager role is for you? Start your journey by enrolling into the REIQ's Registration course.
Want to know more about property managers? Consider reading 10 articles from 2022 that every property manager should read or search for an article here.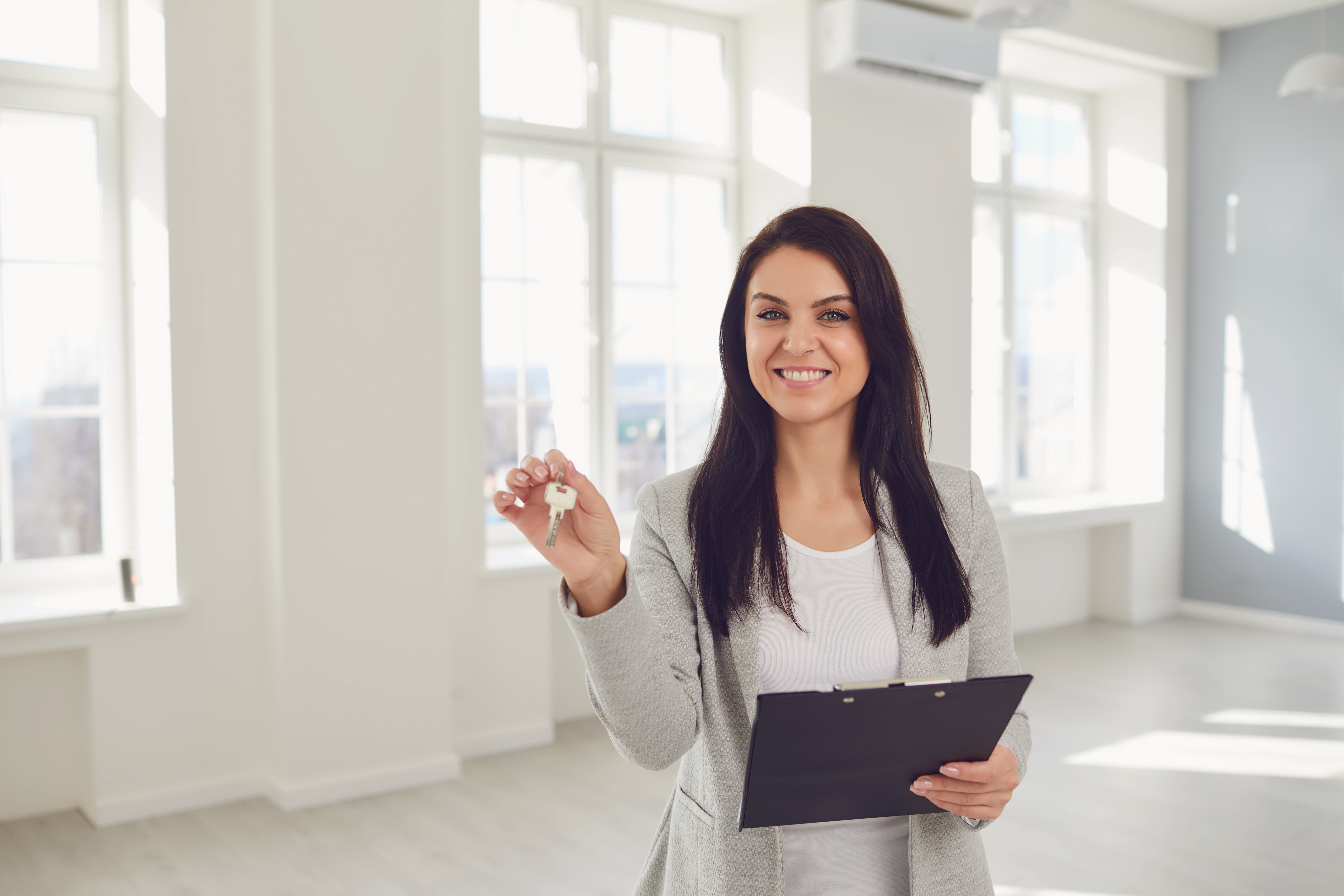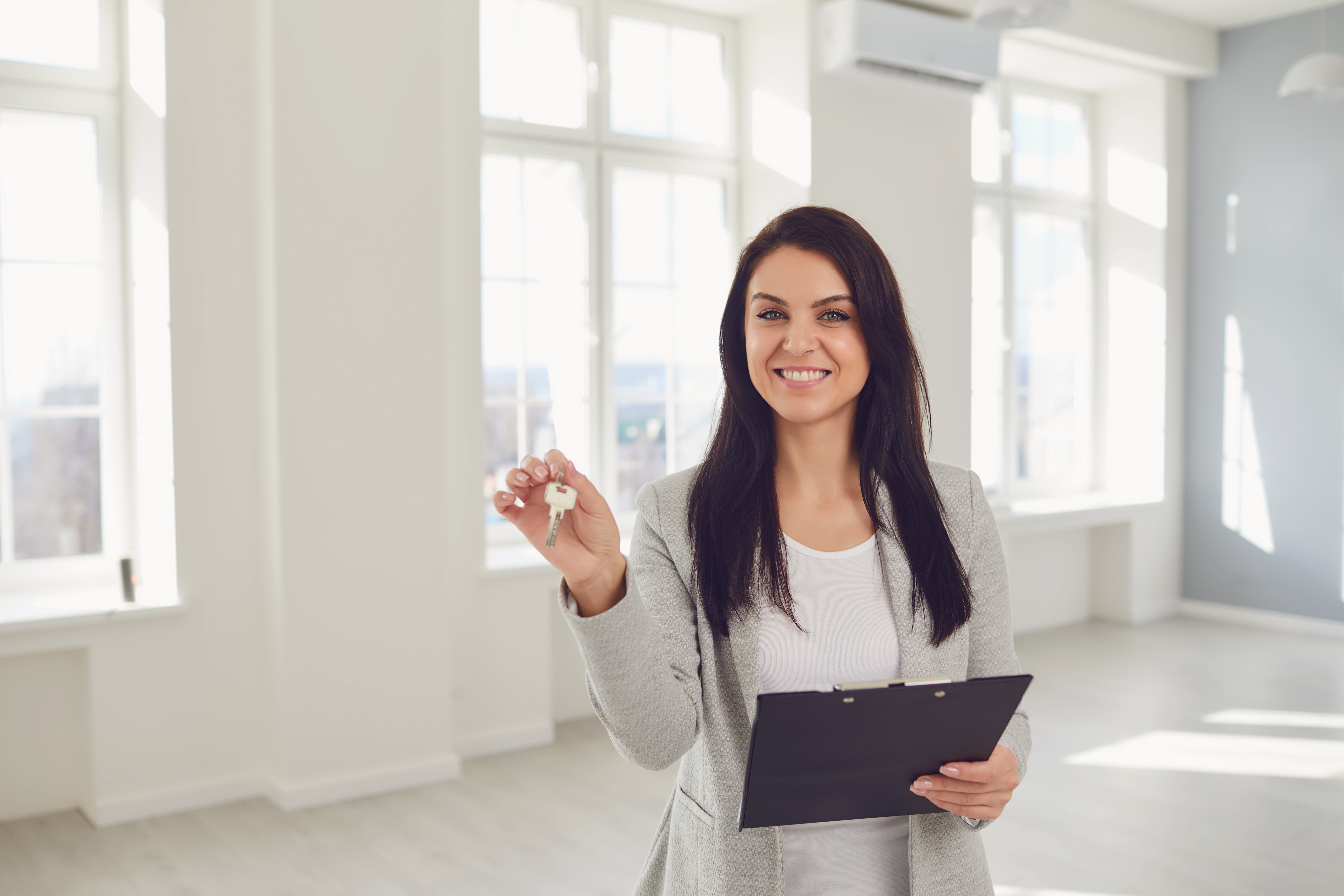 Start your Real Estate Career
Our approach to training is career focussed to support all members of the profession.
From accredited training to start your career to upskilling courses that advance your career, the REIQ keeps you a real step ahead.