02 Jun 2022
By Claire Ryan
Wind still in the sails of Queensland property market
Queensland's resilient property market appears to be defying the downturn being seen in southern states, with median house prices still climbing 3.23 per cent and median unit prices rising 2.17 per cent in the first quarter of 2022, as released by the Real Estate Institute of Queensland (REIQ) today.
REIQ CEO Antonia Mercorella said Queensland's property market performed positively yet again in the March 2022 quarter (January – March 2022), and the stage was still set for continued growth.
"Over the past two years, the story of Queensland's property market has been an extraordinarily positive one from a seller's perspective, and the latest quarterly data tells us the Sunshine State market is still a rising star," Ms Mercorella said.
"The first quarter of 2022 has been fraught with disruptions such as COVID-19 outbreaks, the flooding disaster, the string of long weekends including the standstill of Easter, the looming Federal election, and signs pointing to an interest rate rise, with some banks adjusting early in anticipation.
"Despite all of these disruptive events which may have caused some buyers to hit pause on their search, the market has continued to deliver healthy growth, and I'm sure the median prices reached this quarter will take some of us by surprise.
"For instance, Brisbane (LGA)'s median house price has cracked a million dollars this quarter, and while this may be sombre news for some, this still represents relative affordability compared to southern states, and arguably our capital city has been long overdue for its time in the sun after years of steady, but modest, growth.
"What's pleasing about the latest results isthat, again, it's not just ourcapital city performing - our regional centre property markets and communities also continue to benefit from a growth uplift.
"Of course, it can be easy to be disillusioned and discouraged as a buyer watching these prices reach new heights, but it's important to remember these are median sales figures over a relatively short period of time and there are always more affordable options in areas with a million-dollar median - so it's worth doing your research before assuming an area or suburb is out of your reach."
Ms Mercorella said 'crystal ball' predictions of where Queensland's property market is headed are always prevalent but haven't always proven to come to fruition.
"Our state still has all the fundamental ingredients for continued growth – a booming population, very low supply, strong and cashed-up buyer demand, relative affordability and low interest rates," she said.
"So even as we face more interest rate rises, we expect this will take time to noticeably impact buyer's pockets and sales prices, and in the meantime, the clear supply shortage will continue to tip the scales in favour of sellers, as buyers compete to secure a property.
"We expect there will also be buyers who have been waiting in the wings, who may decide that now is the right time to swoop while they can still secure low fixed rates. Certainly, with how incredibly tight the rental market is, transitioning to ownership would be increasingly appealing to renters.
"We recognise that at some stage the rate of growth we see in Queensland will start to level and stabilise, simply because it would be difficult to sustain this level of accelerated growth – but for now, there's still plenty of wind in the sails of Queensland's property market."
HOUSE SALES MARKET
In the March 2022 quarter, the Brisbane Local Government Area (LGA) median house price has cracked a million dollars based on almost 3,000 sales, growing 5.31 per cent over the quarter to a new high of $1,090,000. When looking at the median over a 12-month period it dips to six figures at $950,000, which still represents an impressive 25.83% increase compared to the year prior.
After Brisbane, the LGAs which had the highest volume of house sales over the quarter were the ever-popular Gold Coast (2,084), Moreton Bay (1,696), Logan (1,340), Sunshine Coast (1,216), and Ipswich (1,200) – areas offering lifestyle, affordability and proximity to the capital city and airports.
Brisbane suburbs joining the 'million-dollar median house club' based on sales in this quarter alone include Parkinson, Sunnybank, Mount Gravatt East, and Upper Mount Gravatt on the south side, and Upper Kedron, McDowall, Stafford, and Stafford Heights on the north side.
Greater Brisbane also experienced an uptick in median house value over the quarter, increasing by 2.84 per cent to $760,000, which is fairly consistent with the bigger picture of $685,250 for the 12-month median sale price (a 20.22% rise over 12 months).
For those looking to make their dollar go a little further, the quarterly median house price remained under half a million dollars in Ipswich ($500K), as well as in regional centres such as Rockhampton ($330K), Townsville ($390K), Bundaberg ($400K), Gladstone ($405K), Mackay ($425K), and Toowoomba ($480K).
By far, the strongest quarterly performer for houses was Noosa LGA, with a whopping 15.38 per cent quarterly rise to an eye-watering median of $1.5 million based on almost 200 sales. Logan was next with a 7.75 per cent quarterly increase to $598,000, followed by Toowoomba (up 6.67% to $480K), Gladstone (up 6.58% to $405K), and Ipswich (up 6.38% to $500K) to round out the top five major LGAs with the biggest jumps over the quarter.
Conversely, the median house price in Mackay LGA took a step back by 2.3 per cent over the quarter, but importantly, still achieved growth of 7.69 per cent when looking at its performance over a 12-month period. Similarly, Rockhampton (up 1.69%) and Cairns (up 1.96%) both had minimal growth over the quarter, but sat strongly in double-digit growth territory over 12 months at 10.34 per cent and 12.5 per cent respectively.
The median number of days houses remained on market in Queensland has dropped by just over a week (8 days) in the last 12 months, now sitting at just 16 days from the first advertised date through to contract date.
In Greater Brisbane, houses were snapped up in 13 days on average, seeing contracts signed in less than two weeks. Prospective buyers need to be quick to pounce in Moreton Bay (10 days), Ipswich (11 days) and Redland (12 days) which were the top three fastest selling house markets.
Mackay, Rockhampton and Gladstone were the markets that took the longest to sell, with houses there selling in an average of 28, 30, and 33 days respectively, which is still relatively quick for regional markets, while allowing buyers a bit more time to offer and negotiate.
UNIT SALES MARKET
Turning our focus to the unit market, Brisbane LGA's median unit price reached $490,000, growing 2.08 per cent over the March 2022 quarter (based on 2,694 sales), which is aligned with the bigger picture of 8.29 per cent growth over 12 months to an annual median sale price of $470,000.
Greater Brisbane's median unit price wasn't far behind growing 2.22 per cent to $460,000 in the quarter (based on 3,800 sales), and growing 8.11 per cent to $440,000 in 12 months.
After Brisbane, the LGAs with the most units sold this quarter, were the Gold Coast (1,983), Sunshine Coast (547), Moreton Bay (493) and Cairns (425).
The most expensive unit medians were reached in the coastal tourism meccas of Noosa ($977K), Sunshine Coast ($646K), and Gold Coast ($575K), whereas more affordable units are still to be found in regional centres with quarterly median unit prices comfortably under $300,000 in Mackay, Bundaberg, Cairns, Townsville, and Gladstone - with Ipswich ($300K) and Logan ($305K) just over.
The top five growth performers for units for the quarter were Gladstone (leaping 18.37% to a median price of $290K), Fraser Coast (up a whopping 16.18% to $395K), Logan (double-digit growth of 10.91% to $305K), Sunshine Coast (up 7.21% to $646K), and Moreton Bay (up 6.05% to $403K).
This quarter did see some median unit prices recede, in the case of Bundaberg, a considerable drop of -13.11 per cent, while Noosa regressed -5.10 per cent, Rockhampton reduced -3.3 per cent, and Toowoomba experienced a small dip of -2.97 per cent.
However, remembering these figures reflect a relatively small number of unit sales during the quarter, it's best to take into account the broader 12-month trend before drawing any conclusions. For instance, Bundaberg is up 17.77 per cent compared to one year prior, similarly Noosa's up 22.92 per cent, and Rockhampton's up a stunning 34.69 per cent – all demonstrating outstanding annual unit growth performance.
Unit days on market were down to 22 days across Queensland in the last 12 months (dropping 10 days from 32 days), and particularly in the Sunshine Coast (16 days), Gold Coast and Redland (both 19 days) markets, buyers needed to get their skates on to sign on the line.
ENDS
Media enquiries: Claire Ryan, Media and Stakeholder Relations Manager, The Real Estate Institute of Queensland M: 0417 623 723 E: media@reiq.com.au
Notes to Editors:
Insights derived by the Real Estate Institute of Queensland based on CoreLogic Data.
A median sale price is derived by arranging a set of sale prices from lowest to highest and the selecting the middle value within this set (i.e. the 50th percentile, where half of recorded sales were less and half were higher than the median).
Only suburbs and regions to record sufficient sales numbers (at least 10 sales for the quarter) at the time of reporting are considered statistically significant.
Days on market is calculated as the median number of days it has taken to sell properties (from first advertised date to contract date) by private treaty during the last 12 months (excludes auction listings and listings where an asking price is not advertised).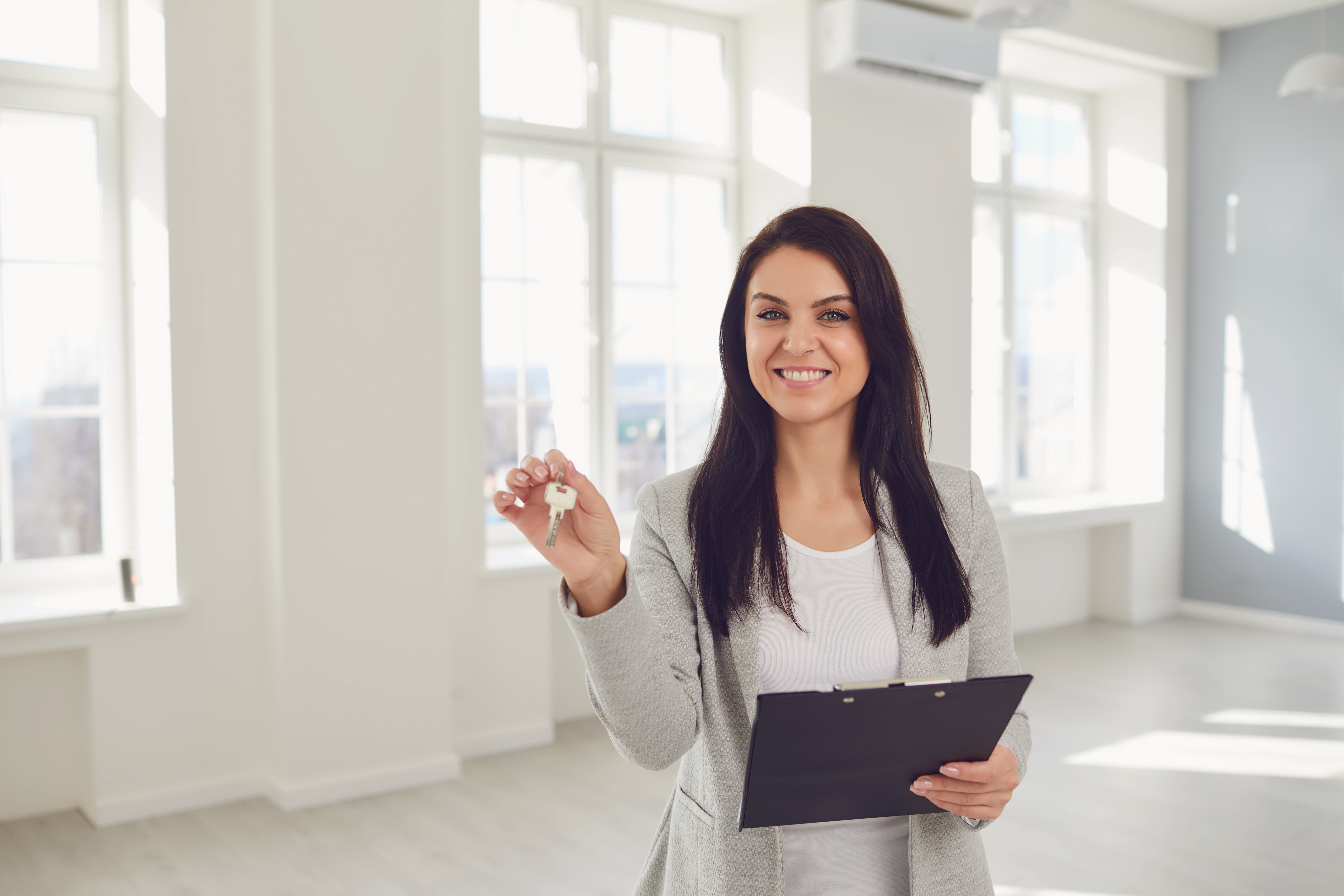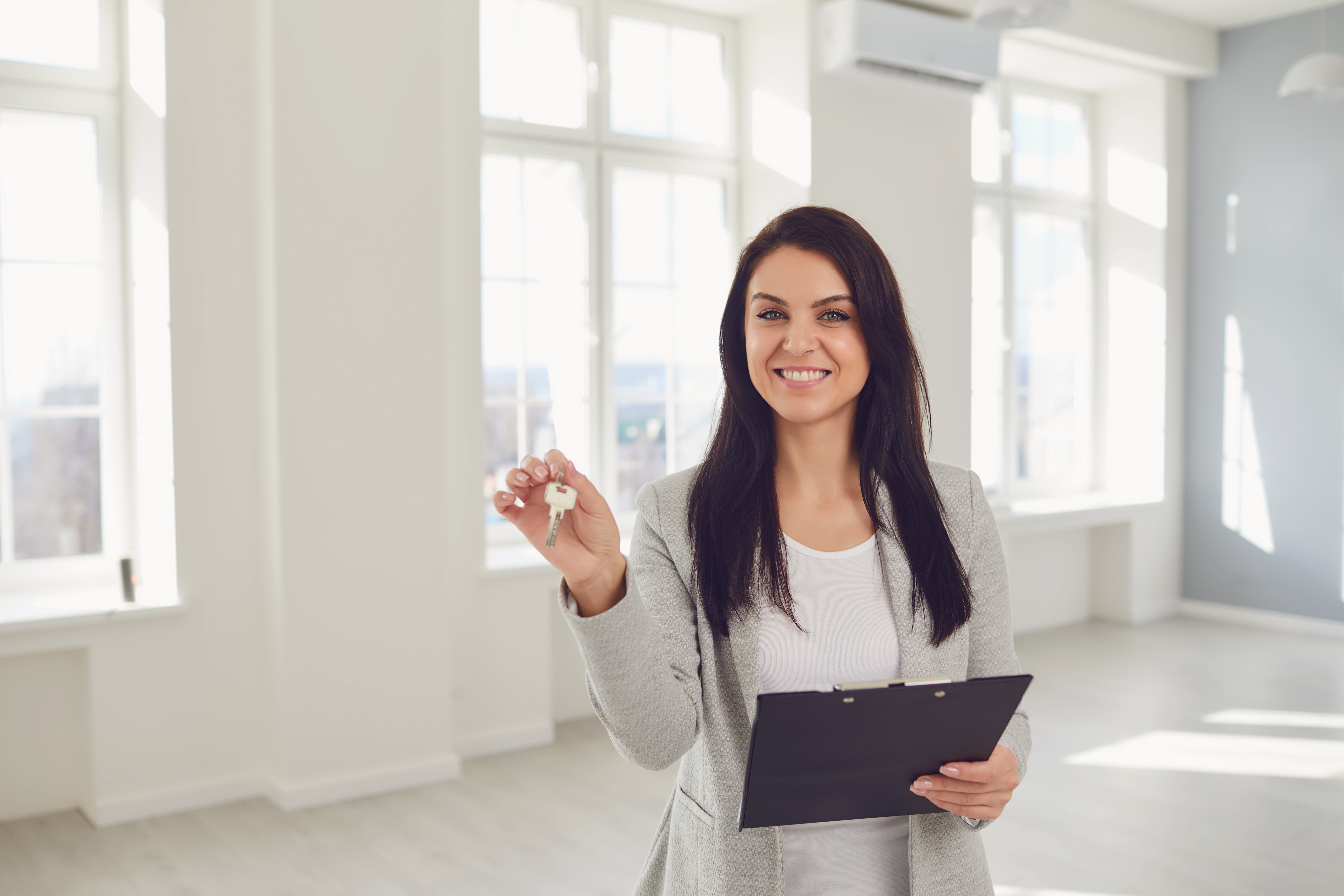 Start your Real Estate Career
Our approach to training is career focussed to support all members of the profession.
From accredited training to start your career to upskilling courses that advance your career, the REIQ keeps you a real step ahead.