Thank you Queensland!
Campaign Update as of Friday 17 April 2020
Your support of the REIQ's Everyone Matters in Real Estate campaign for more balance and fairness in our property market has been heard.
Hundreds of thousands of Australians have not just heard our case, but acted to send a clear message to the Queensland Government that we're all in this together and both tenants and property owners need their support.
Yesterday, the Queensland Government reached out to The REIQ to collaborate on a package that ensures protections for everyone. With regard to our sought-after amendments, the outcomes are as follows:
Rent payments and unpaid rent: Property owners and tenants can now agree on the terms of reduced rent and deferred repayment requirements.

Financial hardship requirements: The combined income of tenant/s must have reduced by more than 25% as a direct result of COVID-19 or where the rent amount exceeds 30% of income/s and tenant/s cannot afford to pay the rent.

Substantiation of financial hardship: Tenants must provide the same level of proof of income as is required at the start of the tenancy to seek a rent reduction.

Entry requirements: The Government will provide clear guidance to ensure access for essential repairs and maintenance, the sale of a property and virtual inspections.

Break lease: To qualify for the Government's break lease provisions, tenant/s must be in severe financial hardship which is defined as a 75% reduction in combined tenant/s income and have less than $5,000 in savings.

Extension of a tenancy: A fixed term tenancy will be automatically extended to 30 September 2020 unless agreed otherwise.
On behalf of a united Queensland real estate sector we thank you for your support. We also thank the Palaszczuk Government for engaging with us as well as the Opposition for their support. Above it all, it's a win for everyone – property owners and tenants – because 'everyone matters in real estate.'
Please download and share our Courier Mail Advert here.
With special thanks to...
To the tens of thousands of independent real estate professionals, their landlords, clients and associated small businesses in Queensland, and to all those who took part, we say thank you.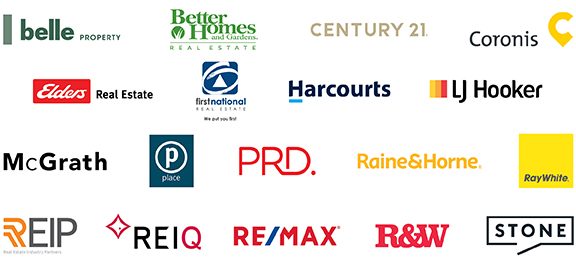 Everyone Matters in Real Estate
Be heard before 22 April 2020!
Everyone matters in real estate – that's why it's important everyone is recognised equally when it comes to the Palaszczuk Government's COVID-19 residential property proposals. For landlords in particular, now is the time for your voice to be heard.

As the peak body for real estate in Queensland, The REIQ supports the need for tenant protection during COVID-19 however, we are fundamentally opposed to some of the proposed measures. You should be too. As a landlord, you will ultimately foot the bill if changes are not made to proposed amendments in their current form.

Whether you're a landlord or real estate supporter, all it takes is a few simple steps for change to take place:
STEP ONE: Copy paste the appropriate template letter in the links provided below into an email.


Template letter for landlords
Template letter for real estate supporters

STEP TWO: Insert your name at the end of the letter in your email.

STEP THREE: Copy and paste the following subject header into your email: Urgent Review of Special COVID-19 Residential Property Protections

STEP FOUR: Copy and paste Premier Palaszczuk's email address into the recipient area in your email: thepremier@premiers.qld.gov.au

STEP FIVE: Press send.

It's never been so simple to have your voice be heard. And because everyone matters in real estate, spread the word and encourage others to have their say and let's all be heard together as one.

Now is the time to speak up before Parliament sits on Wednesday, 22 April 2020 to introduce amendments.
Property Manager - Tell your Landlords!
Please download and send this letter from REIQ CEO Antonia Mercorella to your landlords so they can take action before it's too late.
Spending more time at home?
Now is the time to start working towards your dream real estate career.

Join more than 60,000 real estate professionals who have chosen REIQ and earn your real estate Registration License today.
Sign up today