27 Jul 2021
2 min read
By Shaun O'Dowd
Why it's cheaper to buy than rent in regional Queensland
New CoreLogic data has found it is now cheaper to service a mortgage on 73.1 per cent of regional Queensland residential properties than it is to rent them.
According to CoreLogic Head of Research Australia Eliza Owen, 60.1 per cent of regional Australia properties were cheaper to buy than to rent - while this was true of only around one quarter of capital city properties.
Greater Brisbane fared better than the average with 55.3 per cent of properties considered better to buy than to rent.
Lower interest rates set a trend
Owen said the trend was reflective of lower interest costs on mortgage repayments since the onset of COVID-19.
"Average new mortgage rates for owner occupiers have fallen from 3.21% in February 2020, to 2.40% as of May 2021, according to RBA data," she points out.
"This is one of the factors that may have boosted sales activity coming out of COVID-19 restrictions in 2020; if it makes more financial sense to pay for a mortgage than rent, renting households may have been triggered to look for something to buy as interest rates have fallen."
However, she said this was not true of all markets, especially Sydney where rising property values had pushed up loan principals (the amount borrowed) and outpaced growth in rents. Stalled overseas migration may have contributed to lower rent growth compared to rising dwelling values.
Owen says rental demand may be higher in lower socio-economic parts of the larger east coast cities despite lower housing prices. This was because of affordability barriers to home ownership for some people, such as the size of deposits or the cost of stamp duty.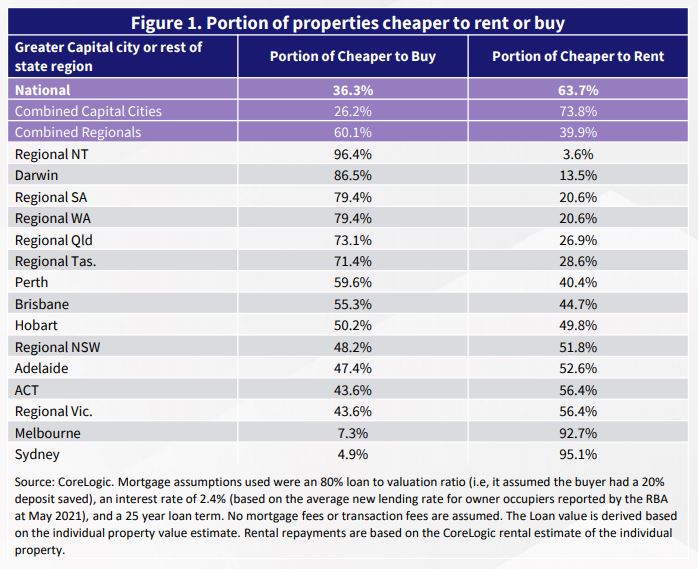 Regional Queensland fares well
In many Queensland regional areas, it was cheaper to service mortgages on properties than it was to rent them, including Outback Queensland (94.9 per cent), Townsville (94.6 per cent), Central Queensland (93.9 per cent), Darling Downs/Maranoa (91.9 per cent), Mackay/Isaac/Whitsunday (91.5 per cent), Cairns (88.8 per cent), Wide Bay (87.2 per cent) and Toowoomba (79 per cent).
Greater Brisbane areas scoring well for buyers versus renters included Logan/Beaudesert (81.8 per cent), Ipswich (80 per cent) and Moreton Bay North (63.3 per cent).
Owen says the CoreLogic analysis was "a good reminder for renters to weigh up housing costs and savings, to see if it is time for a change in tenure".
Read more from CoreLogic.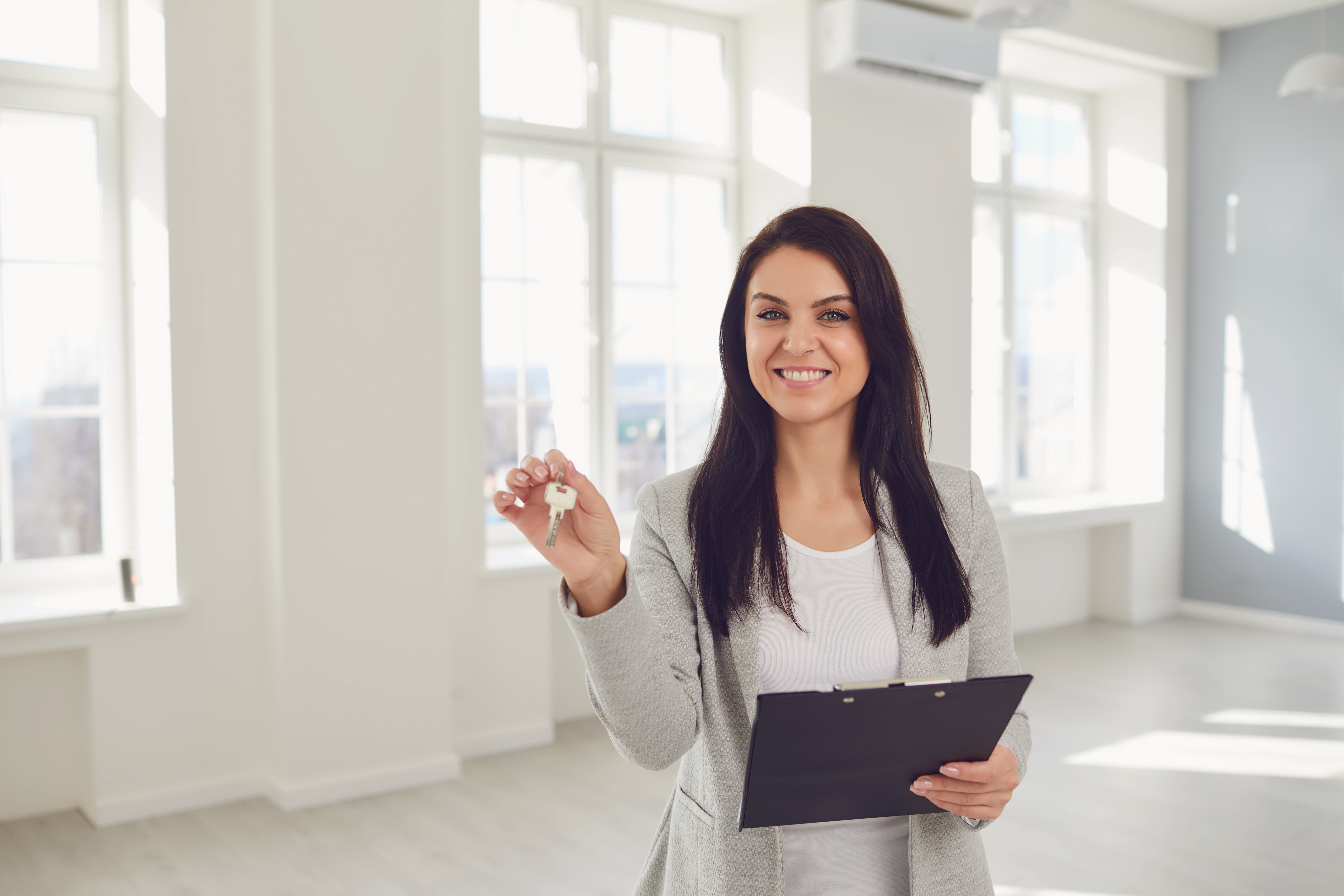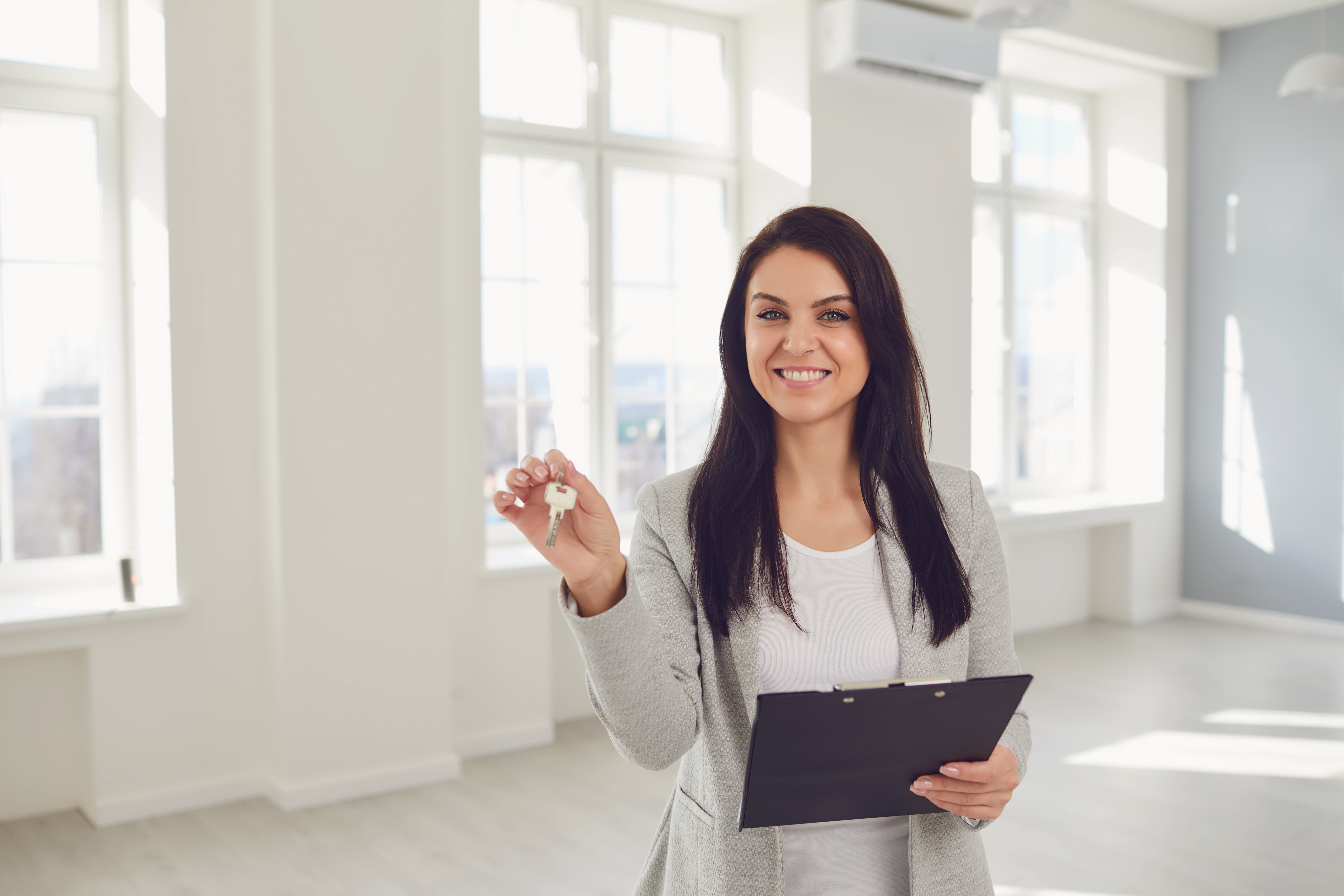 Start your Real Estate Career
Our approach to training is career focussed to support all members of the profession.
From accredited training to start your career to upskilling courses that advance your career, the REIQ keeps you a real step ahead.