30 Jul 2020
8 min read
By James Hawes
The boutique agency brand strategy
For most, selling a home means trading your biggest asset, so it's important to find the right agent to handle that kind of responsibility. Establishing a trusted brand is no longer a problem for the household names in real estate, but for those looking to start their own agency, building reputation and trust is the key to success. It's a delicate balance of effective marketing, reputation building, quality service, personalisation and more. Right now Nicholas Stankiewicz, principal of boutique agency NS Properties, is leveraging his experience and people skills to find that much-needed balance and drive success as a small business in a big industry.
Branding
Ingenuity, or 'thinking outside the square', has always been a catalyst for business success, and Stankiewicz puts his to work immediately with each new client. NS Properties has partnered up with a network of buyers' agents, each of whom is contacted whenever the agency secures a new listing. This means that each home has a chance of selling before even going to market and spending money on advertising. "We contact every single buyers' agent with a snapshot of the property and price points before it hits the market," explains Stankiewicz. "We sell at least one property a month off-market to buyers' agents, so our clients then don't have to pay for marketing." It's a simple idea, but one that routinely saves sellers money and his own team a lot of time.
Of course, that doesn't mean Stankiewicz doesn't have a robust marketing strategy in place as well, though. Being a boutique agency means NS Properties can put all their resources into each listing, ensuring it's given as much attention as possible regardless of the value of the home. "We make sure our marketing is on point, we get professional script-writers, professional photographers and professional site plan surveyors, and we try to do that on every single property," says Stankiewicz. "I'm an agent who's particular on presentation, and that's in regards to any price point."
Beyond the listing, NS Properties continues their high marketing efforts with a range of gifts for vendors. Crucially the gifts are branded by the agency, so with a single efficient gesture, NS Properties is able to increase brand visibility, make their clients feel appreciated and, in some cases, help to increase the likelihood of finding a buyer.
For example, vendors will receive fresh flowers and candles at open homes, as well as room sprays, hand wash, and even towels. "It's great because people don't often come to our office, but we're quite often at open homes, so if I have nice candles and towels there, it represents that level that we're trying to show," tells Stankiewicz. "It's also just a nice little gift, and whether it's for a unit or a house, you should present it the best you can."
Personalisation
Personalising your service takes market research, time and usually money. That makes it difficult for small and new enterprises to pull off effectively, but the pay-off is worth it, as clients who feel personally catered for are more likely to repeat and refer business. Australians appreciate friendly, casual social interaction, so they'd prefer to be treated like an individual rather than a number. Boutique agencies like NS Properties might not have the budget to pull off in-depth market research, but they often do have the time and energy to get to know their comparatively smaller clientele.
In addition to the gifts given to every seller, NS Properties provides area-specific information for their buyers. Stankiewicz calls it an information portfolio and each time NS Properties opens a new listing, they'll put one together for that home's local area. "It includes bus timetables, local school catchment, local shops, distance to the dog park and things like that," Stankiewicz explains. "Even when we refer the property to the buyers' agents, we send them that documentation as well and everybody loves it."
Gifts and initiatives are important, but a huge aspect of personalisation just comes down to friendliness, approachability and relatability - three things that Stankiewicz says he's fortunate to have in abundance. "I come from a big family so I'm blessed that I've always been surrounded by a lot of people," he says. "I'm definitely a people pleaser, I like to make everybody happy so I definitely go beyond in regards to presentation; I'm a perfectionist." Stankiewicz also stresses the importance of loving the work you do, and the power of a strong team. "I actually get energy from my job, I find it empowering, and I'm also surrounded by a really good group; ultimately I couldn't do what I do without them."
Real estate's reputation
The challenge of building a reputation in the real estate world is typically more difficult than that of other industries due to the general public perception of real estate professionals. In a 2017 survey by Roy Morgan that looked at the Australian public's perception of various professionals, real estate agents ranked the third lowest, ahead of only advertising people and car salesmen. As a result, new agents and agencies need to not only build their reputation from a position of predisposed negativity, but also do everything in their power to reverse public attitudes.
In achieving the latter, it's first important to understand how this negative perception came about. Stankiewicz believes it hails from a misunderstanding about the ratio of effort to income within the profession. "It's the ideology that real estate agents earn far too much for what we do, but we all know how hard we work, and the amount of stress that we're under," Stankiewicz explains. "It's one of those industries where you can make a lot of money, so sometimes you get people with the wrong intentions, and it's those agents who give it the bad reputation."
Despite the negative popular sentiment, Stankiewicz believes he and his brand have solidified themselves as positive role models, and his clients don't see him as a car salesman. "I get invited to weddings, engagements - every week there's an invitation on my desk from a previous client," he tells. That positive reputation, says Stankiewicz, can be achieved by showing the local community that you care, rather than simply saying you do. "You can get involved with local groups, support a local fete or help out with book-reading at school," he says. "I feed the homeless, personally, and while I don't tell my clients that, it's something that gets passed around, but also it makes me feel good as well to be part of my local community."
Fortunately for the industry as a whole, Stankiewicz believes that as a result of changes to the wage and commission structure, a lot of agents who hoped to take advantage of the potential high income associated with real estate have left. "The people in the industry now that I've come across are quite professional; even my competitors are very professional and I take my hat off to them," says Stankiewicz. "Agents in my area give back huge amounts to charity and schools and that speaks louder than words." Public perception is likely to be deep-seated rather than based upon anecdotal evidence, which unfortunately means the reputations of agents by and large won't be changing overnight. So long as agencies like NS Properties continue to act in the best interests of their clients and communities, it's likely to begin to shift towards a more positive perception.
Handling COVID-19
The COVID-19 pandemic presented real estate agents all around the country (and presumably the world) with a uniquely difficult situation. Most who've been in the game for longer than a hot minute have dealt with economic downturn before, but COVID introduced lockdown laws and social distancing: two things that had dramatic effects on what is a very social profession.
"When it hit us I made the decision to close our physical office immediately, but to be honest we were actually working harder at home, and we were in the position where we didn't have to let anyone go which was really great," says Stankiewicz. "We decided as a team to be positive about the situation, and while we can't control what's happening in the global crisis, what we can control is us." He believes it's vital to carry that positivity into interactions with their sellers, buyers, tenants, landlords and anybody else they're doing business with.
Stankiewicz discussed with sellers the option of listing during COVID or waiting it out, and says 90% of his clients decided to go to market. At the time of speaking, NS Properties had already sold six properties during the span of the pandemic, which Stankiewicz puts down to positivity, tech-savviness, and increased marketing efforts. "A lot of people aren't willing to spend on marketing right now, but you need to," he says. "When the lockdown started, we invested in digital billboards across Brisbane the next day, just to tell the community we were still open for business."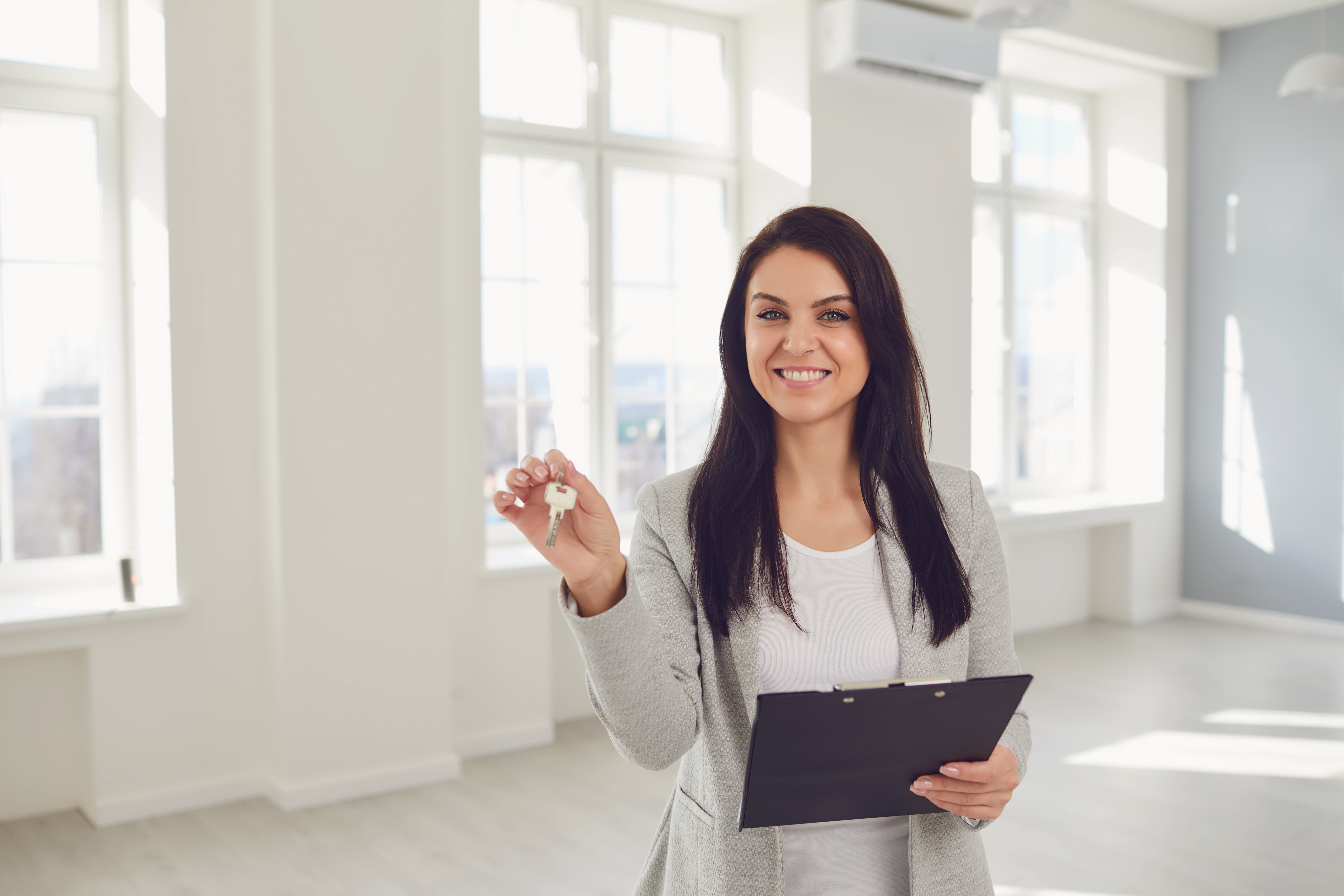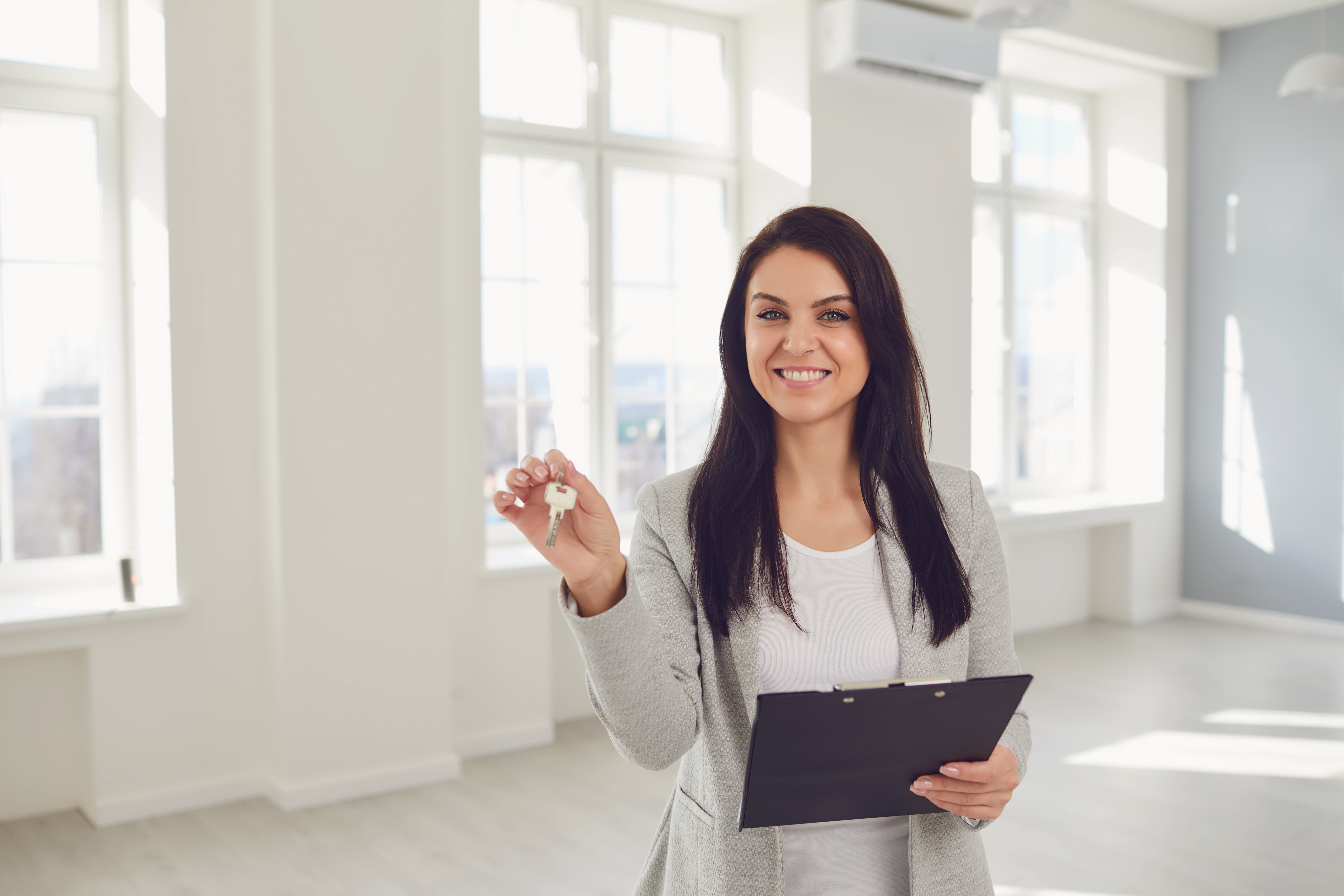 Start your Real Estate Career
Our approach to training is career focussed to support all members of the profession.
From accredited training to start your career to upskilling courses that advance your career, the REIQ keeps you a real step ahead.