03 Mar 2021
3 min read
By The REIQ
Corded window furnishings - Minimising risk for tenants and landlords
Many investment properties feature blinds, curtains and other window coverings that have cords. While they serve a functional purpose, they also present a strangulation hazard to children, who may become entangled in them while trying to use or play with window coverings.
Even with raised coverings, children can climb onto window sills or furniture to access the cords. They can also strangle infants sleeping or playing in cots placed near windows where they are within reach or hanging into cots. Tragically, the Australian Competition and Consumer Commission (ACCC) has reported that between one and two children die in Australian homes each year as a result of non-compliant blinds and curtains.1
To try and prevent these deaths, there are two national mandatory safety standards that apply to blind and curtain cords. These are:
In Queensland, all Lessors have an obligation in the provisions of the Residential Tenancies and Rooming Accommodation Act 2008 (RTRA Act) at the start of the tenancy and during the tenancy not to be in breach of a law dealing with issues about the health or safety of persons using or entering the premises. Section 185 of the RTRA Act contains these provisions. See outtake below: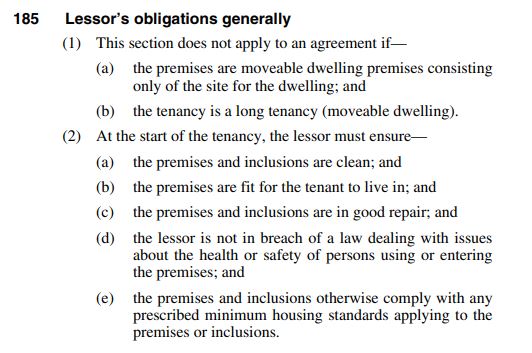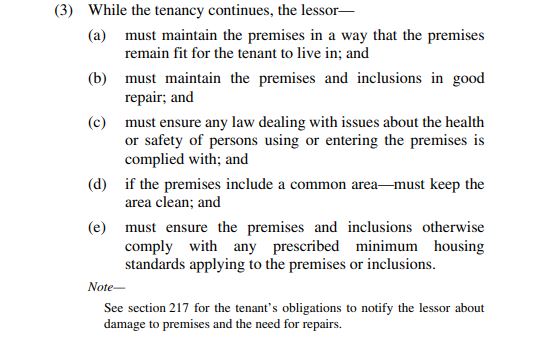 Lessors also have a duty of care to mitigate the likelihood of injury at their property. In response to these mandatory standards, RTRA Act obligations and a Lessor's duty of care, it is recommended owners and property managers work together to implement a strategy that demonstrates they have met these obligations.
Many specialist companies offer affordable solutions for owners to make sure all existing corded window furnishings in their property meet the aforementioned standards. They should inspect all corded internal window coverings, identify potential hazards, attach safety devices where necessary and provide a compliance report.
If you're looking for further information on blind and curtain cord safety, please visit:
REIQ Members can also contact the Property Management Support Service on 1300MYREIQ or email pmsupport@reiq.com.au.
References:
1 https://www.accc.gov.au/media-release/accc-warns-of-dangers-of-loose-blind-and-curtain-cords
2 https://www.productsafety.gov.au/standards/blinds-curtains-and-window-fittings#mandatory-standard
Important disclaimer: This article is provided for general information only, and the author is not engaged to render professional advice or services through this article. Readers should satisfy themselves as to the correctness, relevance, and applicability of any of the above content, and should not act on any of it in respect of any specific problem or generally without first obtaining their own independent professional legal advice.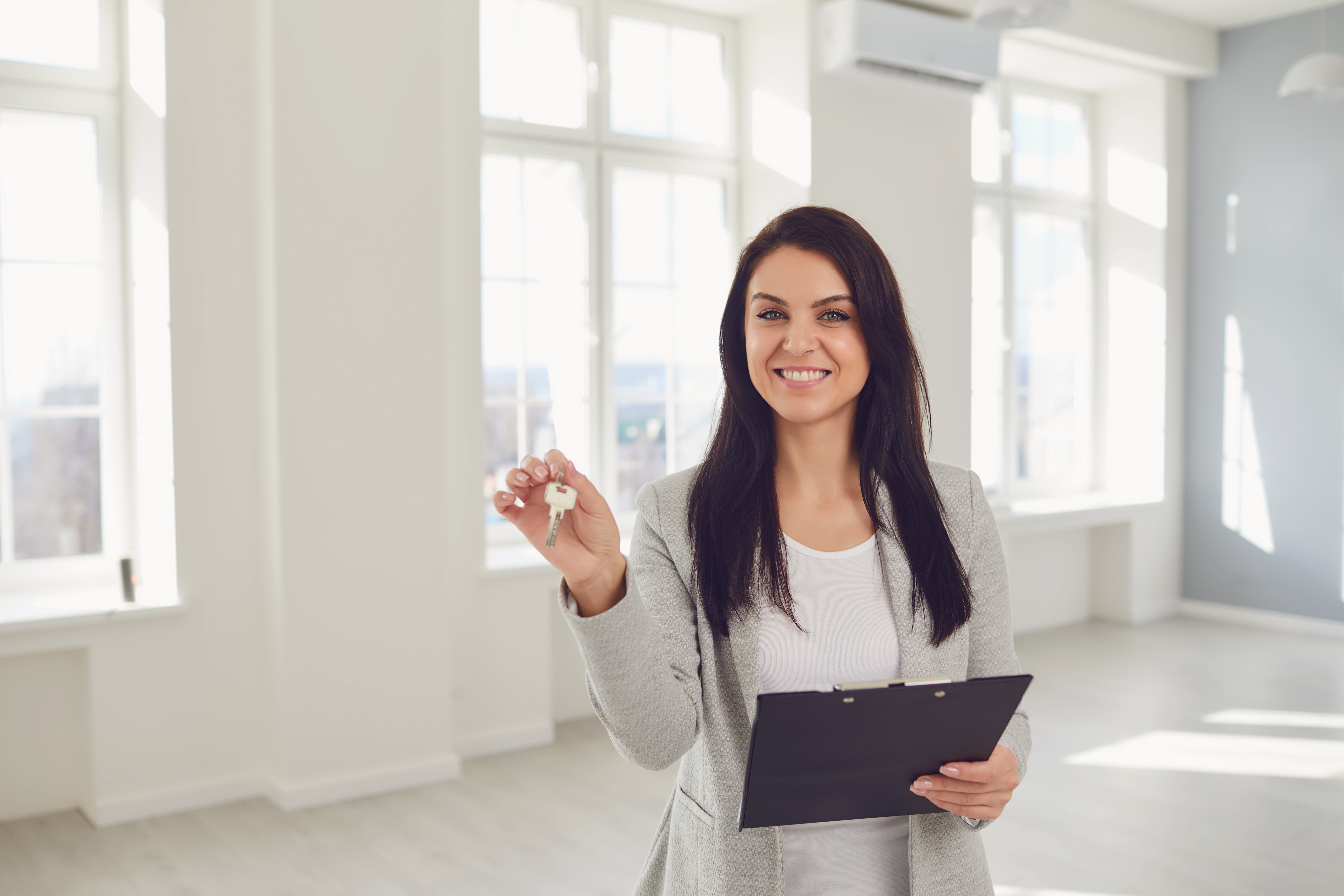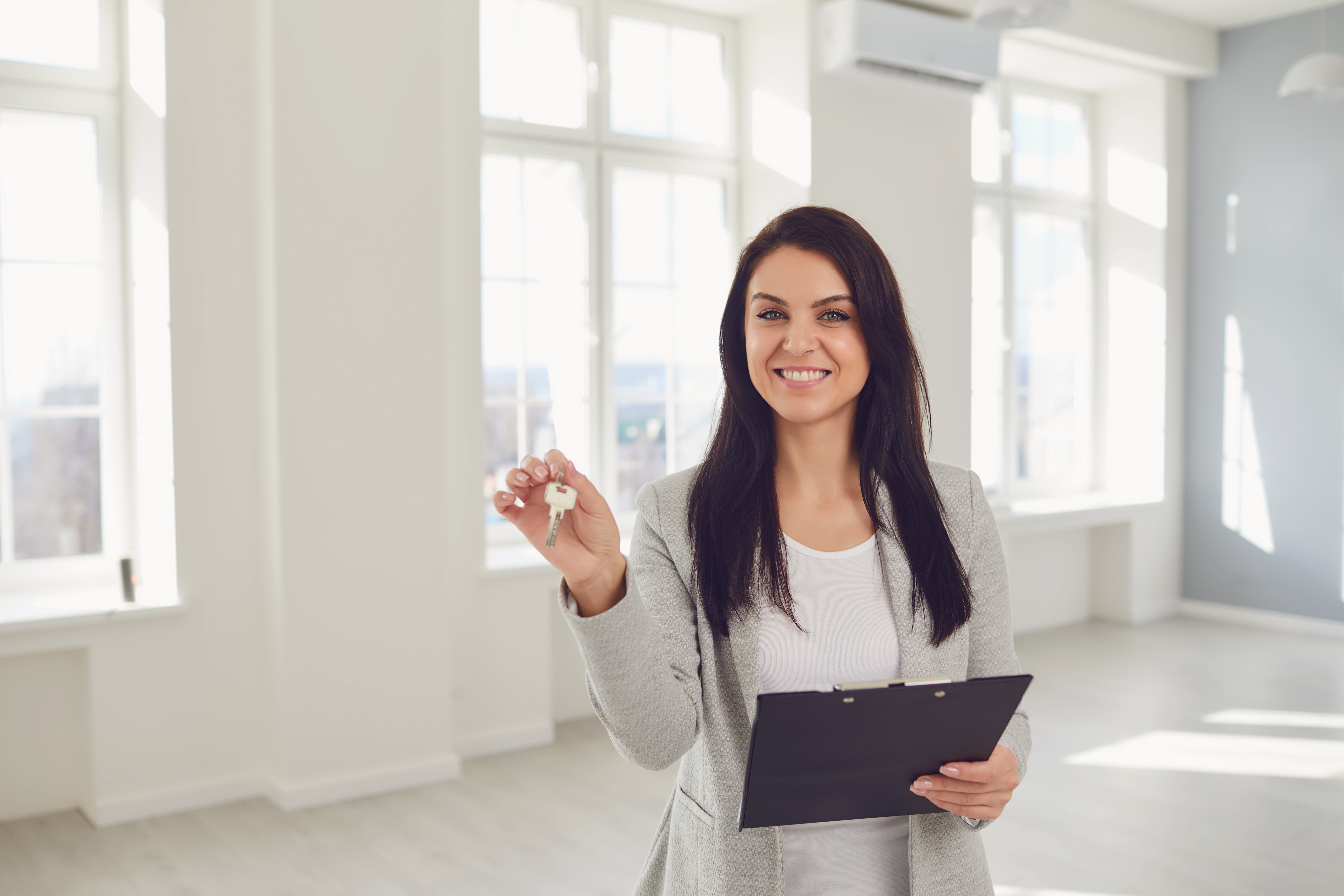 Start your Real Estate Career
Our approach to training is career focussed to support all members of the profession.
From accredited training to start your career to upskilling courses that advance your career, the REIQ keeps you a real step ahead.